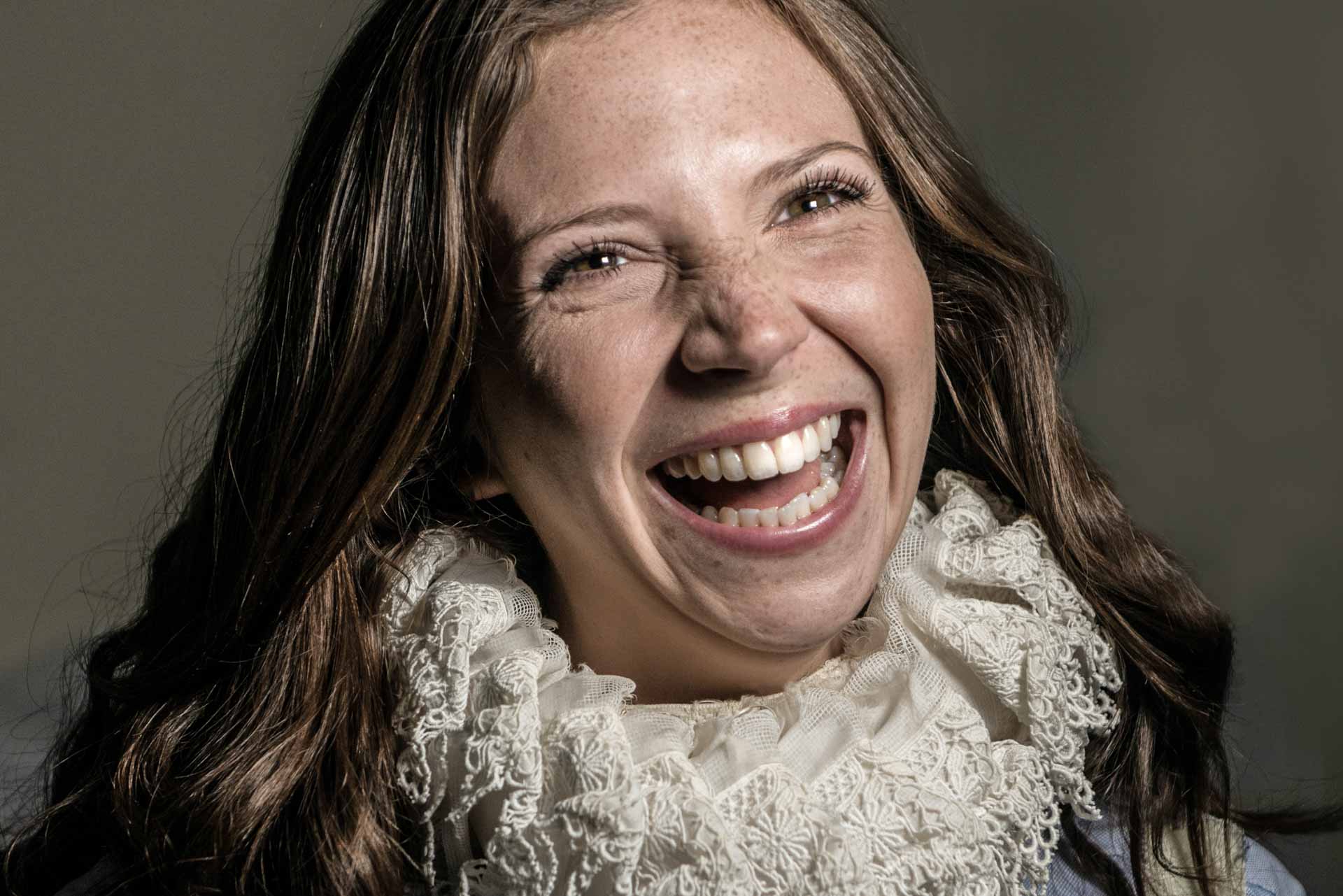 BIOGRAPHY
Lucy is a graduate of the Royal Welsh College of Music and Drama. She has just finished performing in a touring production of ROMEO & JULIET (Juliet) in Germany, France and Japan. This is her first time with The HandleBards and she is absolutely thrilled to be part of the troupe.
Lucy, an avid HandleBard enthusiast, is thrilled to get her feet on the pedals and embark on this crazy adventure. Whilst training, at RWCMD, Lucy's favourite role was the angry, binge drinking Mrs Bob Cratchit; a parody of the loving mother seen in Dickens' novel, with a vendetta against Tiny Tim. Since then she's played slightly less demonic characters, including Hero (MUCH ADO ABOUT NOTHING) and Miss Julie (MISS JULIE). She's recently acted in a production of ROMEO & JULIET (Juliet) that took her to Germany, France and Japan. She's looking forward to performing in a Shakespeare play where she doesn't have to die at the end!
And her favourite Shakespeare quote?
"My bounty is as boundless as the sea,
My love as deep. The more I give to thee,
The more I have, for both are infinite."
My Favourite Thing About The HandleBards:
The energy, madness and silliness of every show.
If Shakespeare Was Alive Today:
I would say something along the lines of: "Can you shake your spear for me?" Then I'd probably wink to sweeten the deal.
The Biggest Adventure I've Ever Had:
Touring around Japan; climbing mountains and driving through typhoons.