A Midsummer Night's Dream @ Bramall Hall
June 30, 2017 @ 7:30 pm
£12 - £15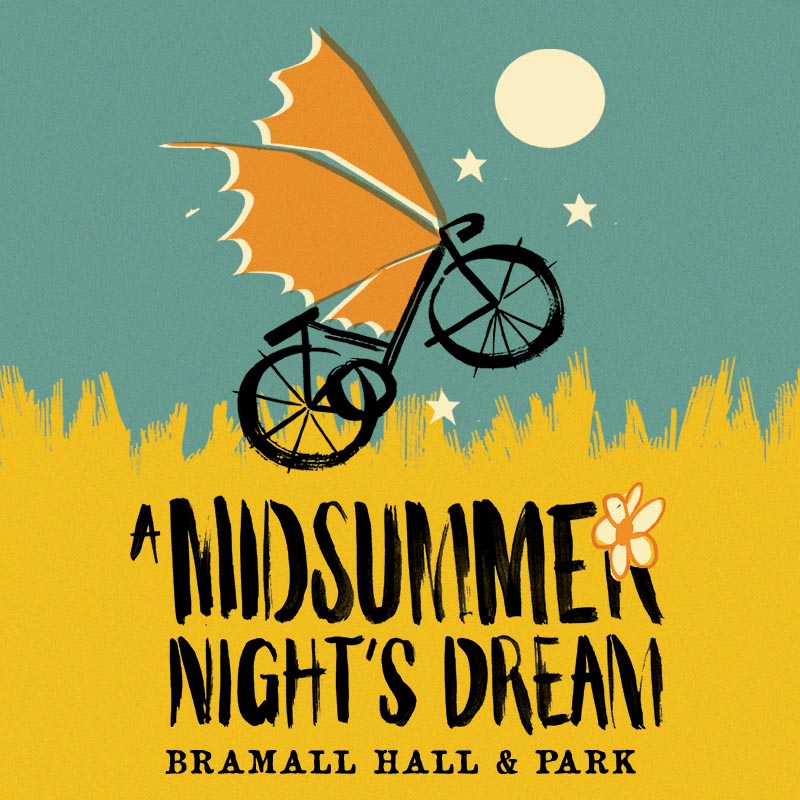 N.B. This show is now sold out – sorry! However, you can also catch the show nearby at Ordsall Hall on August 10th and at Capesthorne Hall on August 11th.
—
Join us in the wonderful grounds of Bramall Hall for our all-male, bicycle-powered production of Shakespeare's A Midsummer Night's Dream!
Four young lovers find themselves enveloped in the dream-like arms of a magical forest full of sprites, where a feuding Fairy King and Queen are at war over the possession of an Indian boy. A group of amateur actors share the same forest. They're rehearsing for a play. Fairies and humans collide. Hilarity ensues.
In usual HandleBards style, expect riotous amounts of energy, a fair old whack of chaos, and a great deal of laughter.
Notes on Performance
Doors open at 6pm, so why not bring a picnic and come and enjoy the beautiful surroundings before the show?  The ticket includes a visit to the Hall before the performance, so please do arrive early to set up your picnic and enjoy the venue.
Parking is free!
Chairs, picnics, blankets and any other low level accessories are welcome.
In case of rain, please don't bring umbrellas as they block sight-lines for other audience members. Ponchos and raincoats are just as fetching anyway, so please wear these instead!
No dogs allowed
Important Ticket Conditions – Please Read
Early bird tickets are available until 31st May 2017.
Tickets are unfortunately non-changeable and non-refundable.
All prices are inclusive of VAT.
A £1 booking fee per paid ticket will be added to your total by the merchant.