As You Like It @ Raby Castle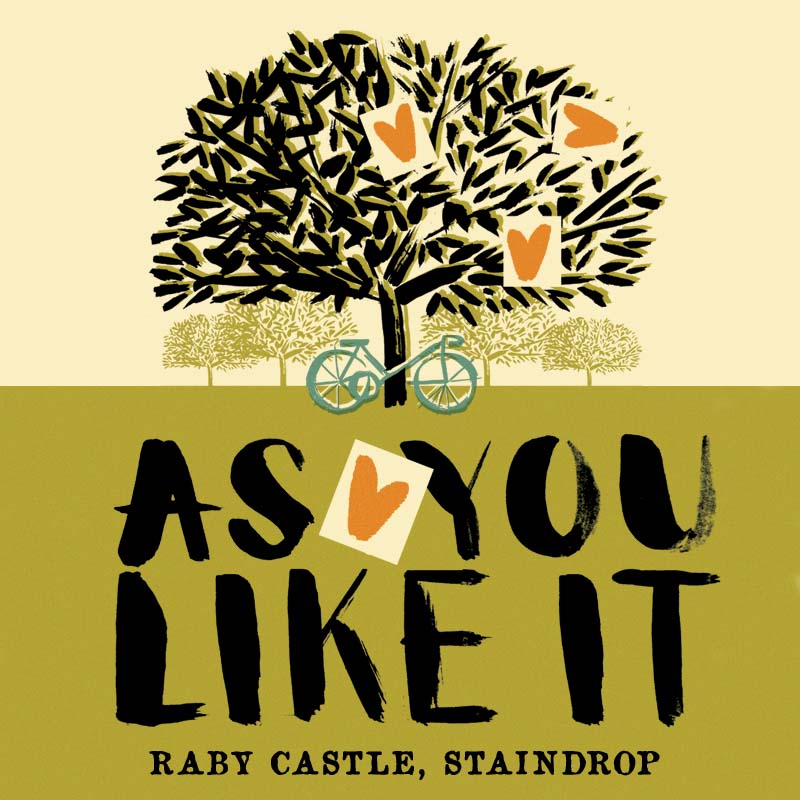 Tickets and more information about this performance can be found by calling 01833 660202 or visiting www.rabycastle.com.
Join the HandleBards' all-female troupe in the beautiful grounds of Raby Castle for a bicycle-powered production of Shakespeare's 'As You Like It' like no other.
And what's the play about? Well – Rosalind and Orlando have been forced into exile in the Forest of Arden. As lovers, they become entangled in a bizarre game of lust, love and mistaken identity.
In usual HandleBards style, expect riotous amounts of energy, a fair old whack of chaos, and a great deal of laughter.
Notes on Performance
Doors open at 5.30pm, so why not bring a picnic and come and enjoy the beautiful surroundings before the show?
Chairs, picnics, blankets and any other low level accessories are welcome.
In case of rain, please don't bring umbrellas as they block sight-lines for other audience members. Ponchos and raincoats are just as fetching anyway, so please wear these instead!
Refreshments will be available from the café.
Related Shows