As You Like It @ The Vicarage Garden
August 18, 2017 @ 6:00 pm
Show Navigation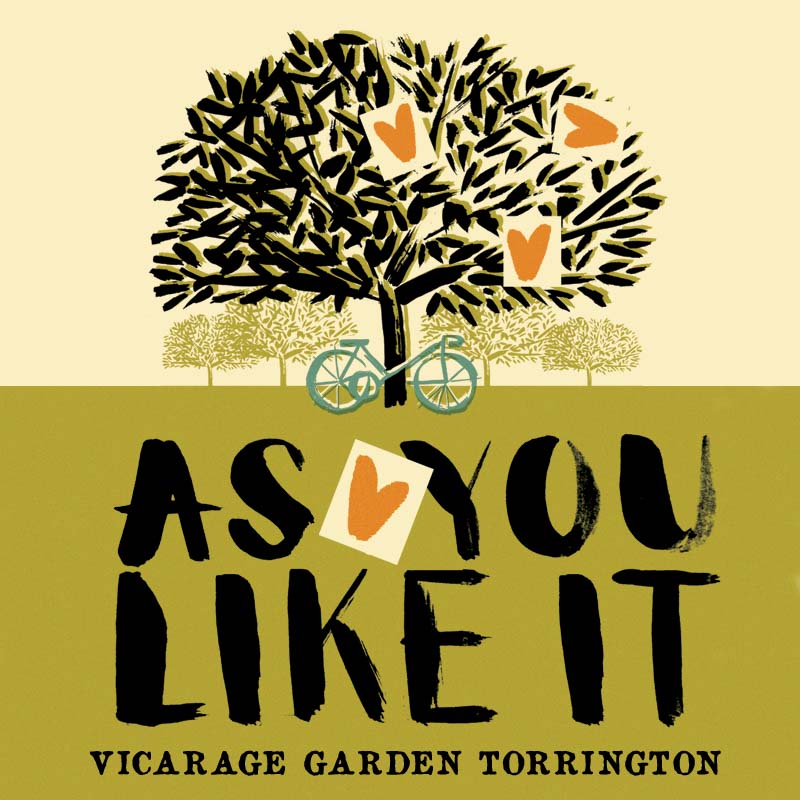 Tickets can be purchased here, or by calling the box office on 01805 624624.
Join The HandleBards' all-female troupe in the beautiful grounds of The Vicarage Garden, Torrington for a bicycle-powered production of Shakespeare's 'As You Like It' like no other.
And what's the play about? Well – Rosalind and Orlando have been forced into exile in the Forest of Arden. As lovers, they become entangled in a bizarre game of lust, love and mistaken identity.
In usual HandleBards style, expect riotous amounts of energy, a fair old whack of chaos, and a great deal of laughter.
Notes on Performance
Doors open at 5pm, so why not bring a picnic and come and enjoy the beautiful surroundings before the show?
Chairs, picnics, blankets and any other low level accessories are welcome.
Arrive by bicycle to claim a ticket discount!
If it's really wet, the show will be indoors at The Plough Arts Centre.