Celebrating #Shakespeare400 in Style!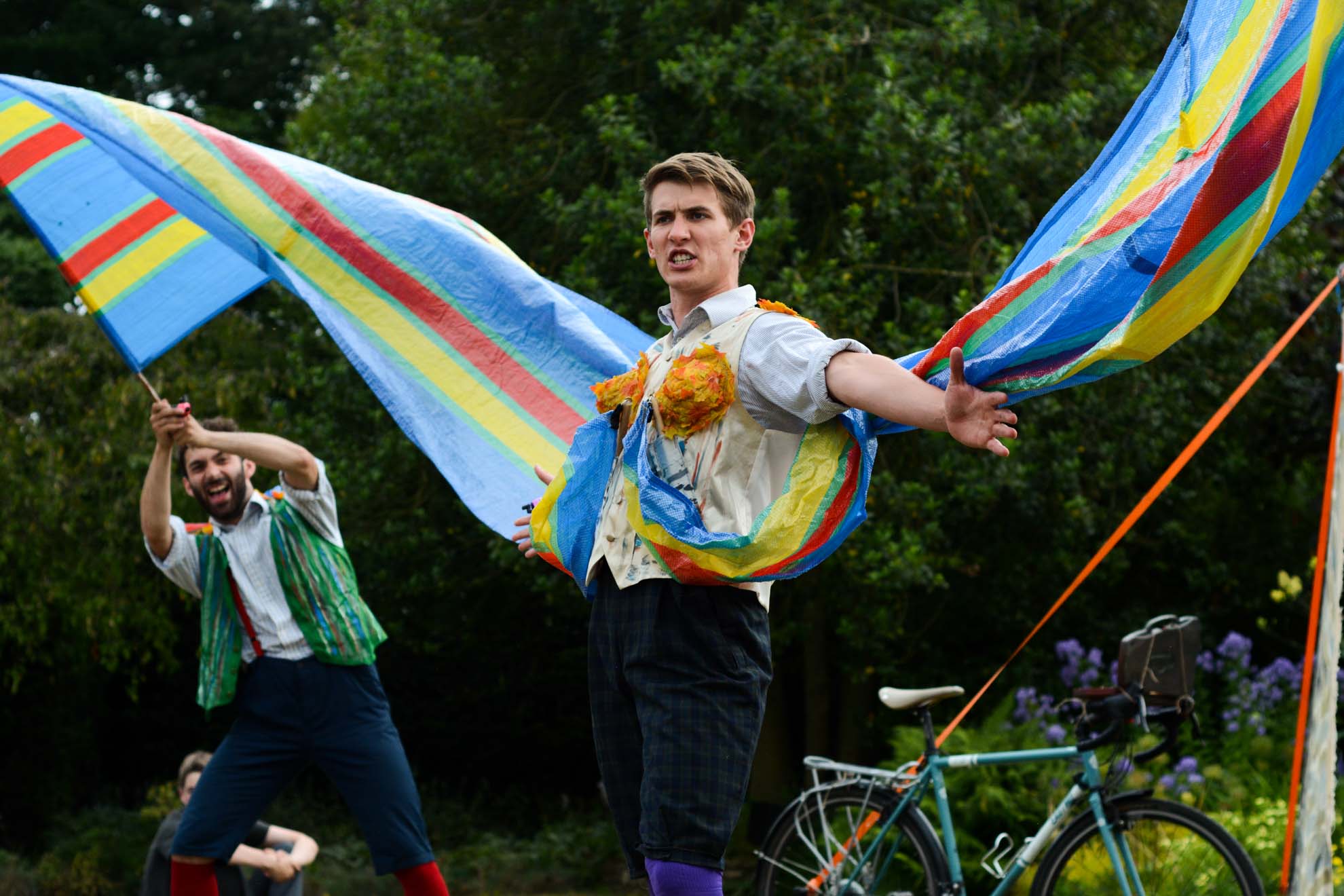 On the 23rd of April, it's the 400th anniverary of Shakespeare's death! To c
ommemorate
the life of the greatest playwright that ever lived, we're teaming-up with Sue James Catering for our final ever UK performance of A Midsummer Night's Dream, which has been touring the globe for the past twelve months.
The performance will begin at 7.30pm, and will take place in the stunning Chapter Hall of the Museum of The Order of St John in Clerkenwell, on the site of the former office of the Elizabethan Master of the Revels – the location at which Shakespeare's plays would have first received the right to be performed.
Enjoy a beautiful British supper between acts, prepared especially by Suzanne James of the renowned East Dulwich Supper Club. Pre-booking for food is essential.
Non-food tickets are also available for the performance, and there will be a cash bar at the venue for drinks during the performance.
Find out more details of the menu below, and don't miss this final chance to join us for A MidSupper Night's Dream!
— — — — — —
Pre show: Box One – Cold Canapes
Cheese and Thyme Straw
Beetroot and Goats' Cheese Tart
Fig with Cured English Ham
Mini Pork Pie
Drinks:
Glass of Stratford Gin (from the Shakespeare Distillery) & Fever Tree Tonic
OR
Glass of Elderflower Presse
ACT ONE
Interval: Box Two – Main Course
Lemon-crusted Baked Fillet of Salmon
Pearl Barley Salad
Seasonal Root Vegetables
Drinks:
Glass of White Wine: Gavi La Battistina, 2014
OR
Glass of Red Wine: Los Gansos Merlot, 2014
OR
Bottle of Still Water
ACT TWO
Interval: Box Three – Pudding
Gooseberry and Elderflower Fool
Dulwich Shortbread
Drinks:
Glass of Pudding Wine: Les Pins Monbazillac Chateau Tirecul la Graviere, 2013
OR
Glass of Lime & Lemongrass cordial with sparkling water
ACT THREE
*A cash bar will be available at each interval for further drinks.