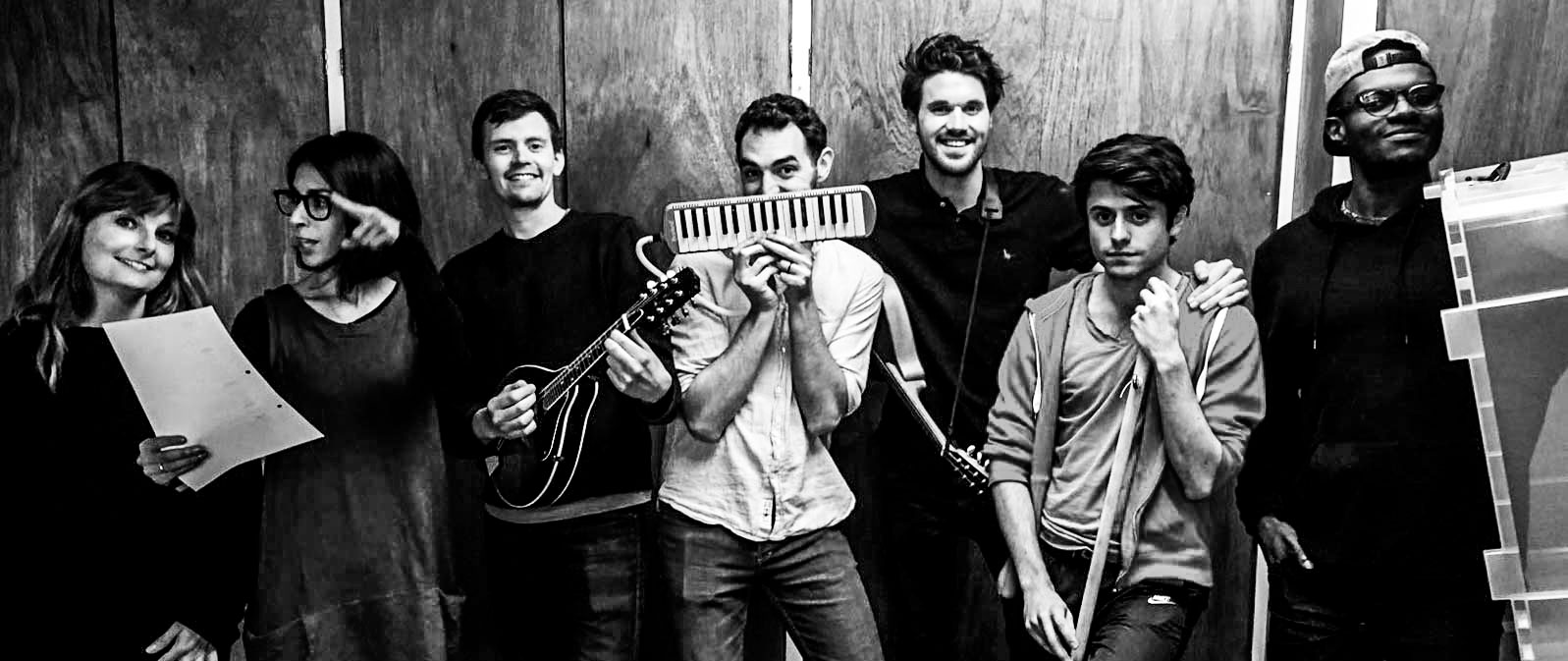 Backstage Bards: Guy Hughes – Composer & Musical Director
Here at HandleBards HQ rehearsals are well underway for our new all-male troupe, who will be cycling Richard III and Much Ado About Nothing to venues across the UK in just over 4 weeks time!
Now is time for our Backstage Bards to shine: the creatives and unsung heroes that make our boys and girls the best Bards in the land!
Over the next few weeks we'd like to tell you a little bit about all of our creative team members so that if you ever see them at a show, you can give them a high five and tell them what a ruddy good job they've done!
Today we'd like to introduce you to our composer and musical director, Guy Hughes: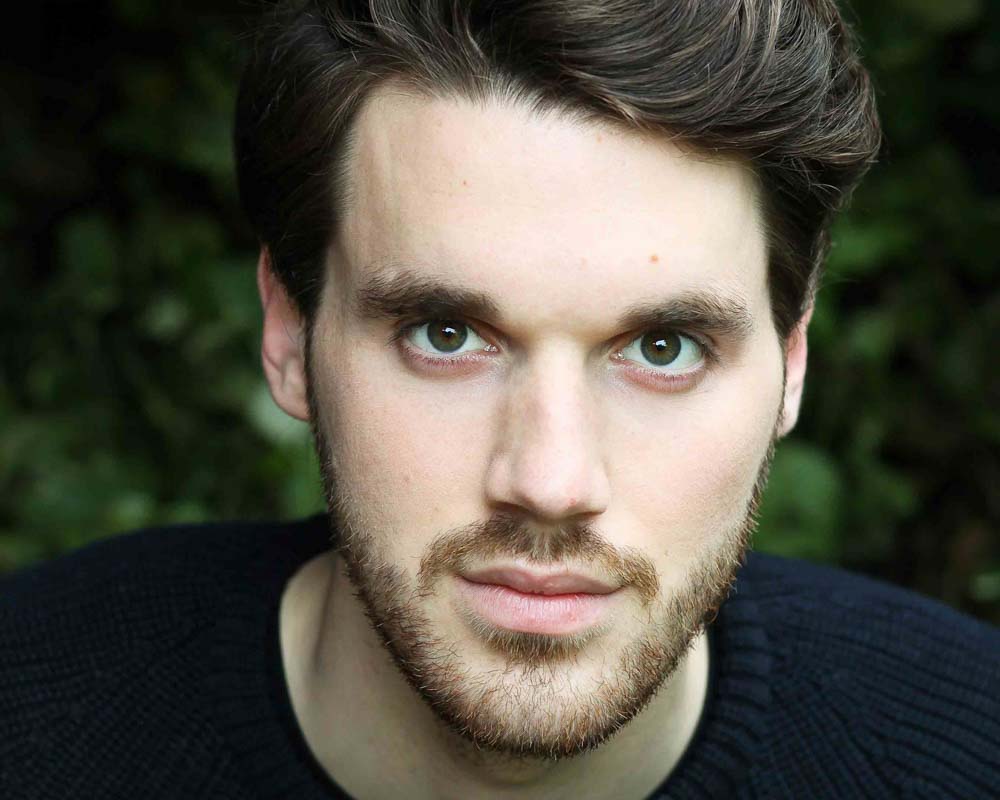 Guy Hughes: What a handsome man!
Guy has been working with the HandleBards since it all began, providing his musical expertise to write songs for our shows, teach us how to play instruments and provide us with some lovely harmonies for us to (attempt to) sing! As well as a musical director and composer Guy is also an actor and is currently performing in the international tour of The Winter's Tale by Cheek By Jowl – so you can see why he's the perfect fit for us…
We took Guy aside the other day and asked him a few questions about music, Shakespeare and bicycles, here's what he had to say:
How long have you been composing music for? What drew you composition in the first place?
I've been writing music for a while, but only specifically for theatre on and off for the last 5 years. Nothing really drew me to composition, I just did it. I've messed around on the piano for as long as I can remember playing, and I guess composition was just a focused version of that.
What is your favourite instrument to play?
Piano. It's all I'd need on a dessert island.
How do you find it, composing and playing music with Shakespeare's lyrics?
Great! I've tried for years to write my own lyrics, with varying degrees of success, but setting shakespeare lyrics to music makes me realise just how much easier it is to write music when the lyrics are good! The music so often just happens when setting Shakespeare, I guess because there is so much rhythm and music inherent in the lyrics; it's basically just a case of drawing out this music, and not screwing it up!
What is your favourite Shakespeare quote?
"The man that hath no music in himself is fit for treasons, stratagems and spoils."
If you could play one instrument to a world class standard which would it be any why?
I think Accordion. The possibilities seem endless! 
What is your favourite thing about the HandleBards?
The onstage chaos!
What's the furthest you've ever cycled?
Probably round the island of Utila off Honduras. Not that far, just exotic!
What's your favourite kind of bike (racing, touring, city, etc)?
I've always owned a hybrid, but in truth, I'd like to really boss a racing bike! 
Thanks for your time Guy!
Pleasure!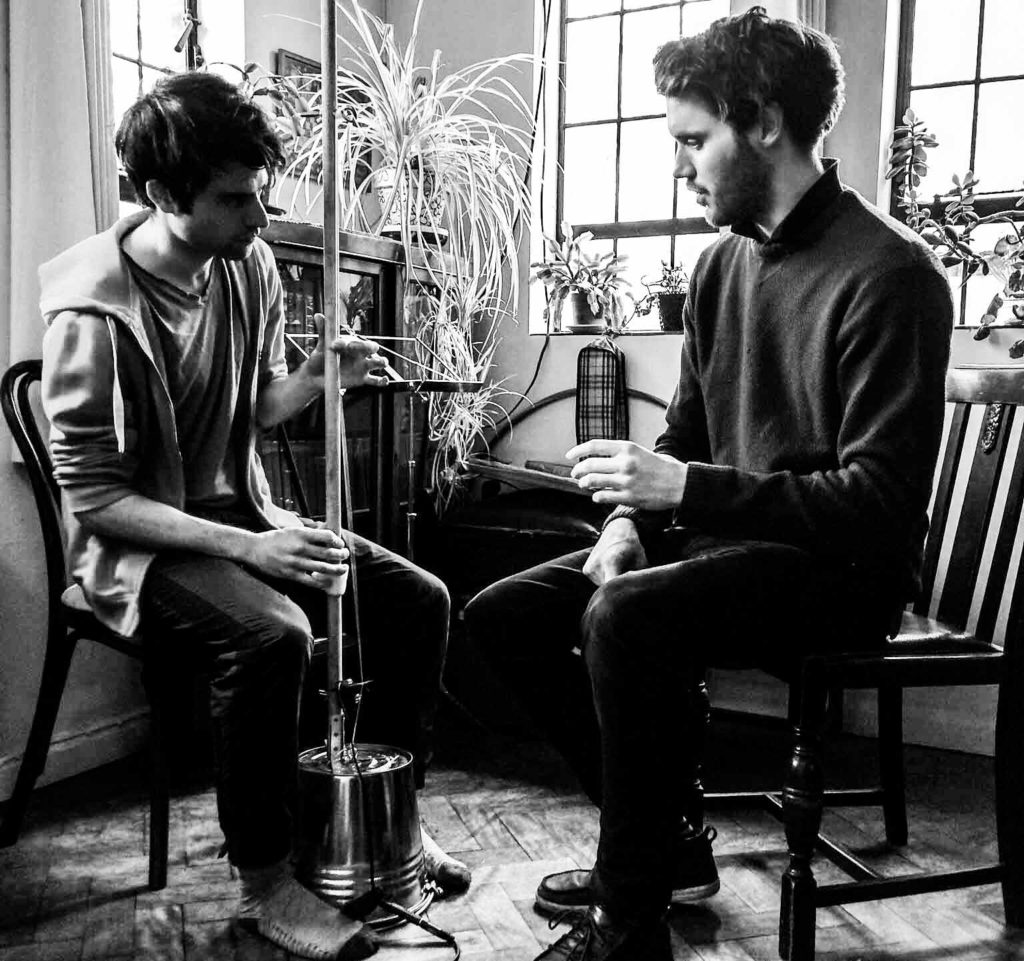 Guy teaches Matt Maltby to play the bucket base.
— — — — — —
You can book your tickets for the HandleBards 2016 Summer Cycling Tour by following the links here for the Boys and the Girls.
For more information you can email us on info@peculius.com or call our booking hotline on 07432 625 402.