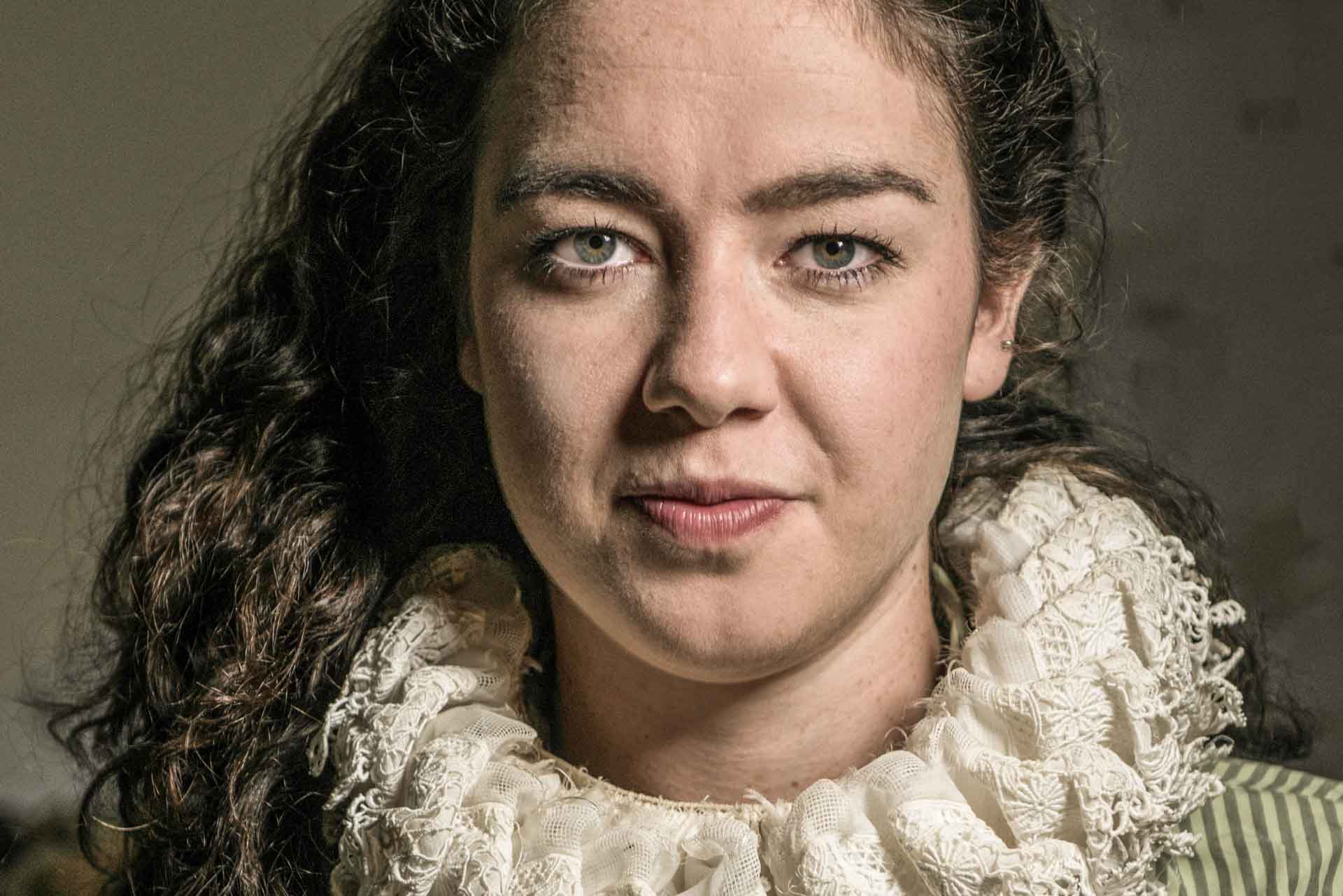 ELEANOR DILLON-REAMS - ACTOR

BIOGRAPHY
This is Eleanor's 2nd year with The HandleBards, prior to which she won The Stage's award for Acting Excellence with HellBent Theatre's sell-out show UKIP THE MUSICAL. Her biggest Shakespearean challenge (other than The HandleBards!) was a solo show production of HENRY V, complete with full broadsword fighting. She was the first woman to perform it, after it debuted with a male actor in 1992.
Eleanor graduated from East15 Acting School in 2012 with a first class degree, after being nominated for the BBC Radio Carlton Hobbs Award.
Her theatre credits include THE PRINCESS MONOLOGUES (Solo show- Bread & Roses, The Space, Hen & Chickens), 2:1 (Kanzaze Dance Theatre, Richmix, Sutton Theatres), UKIP THE MUSICAL (The Stage Award for 'Acting Excellence', Edinburgh Fringe, Waterloo East), HENRY V (Solo show, The Wheatsheaf), MEASURE FOR MEASURE (Smooth Faced Gents / Eunoia, The Pleasance), BETSY; WISDOM OF A BRIGHTON WHORE (Solo show, Brighton Fringe), HAMLET/ COMEDY OF ERRORS (Regional tour), THE BEGGARS OPERA (Regent's Park Open Air Theatre) and COSI VAN TUTTI (Glyndebourne).
And her favourite Shakespeare quote?
"There's many a man has more hair than wit."
My Favourite Thing About The HandleBards:
The fact that now I have the quads of a Greek goddess!
If Shakespeare Was Alive Today:
I would say something along the lines of: "Oi Will, whadya reckon… you and me? Come woo me, woo me for I am in a holiday humour and like enough to consent!"
The Biggest Adventure I've Ever Had:
Buying ALLL the Lycra to accommodate my massive HandleBard quads!