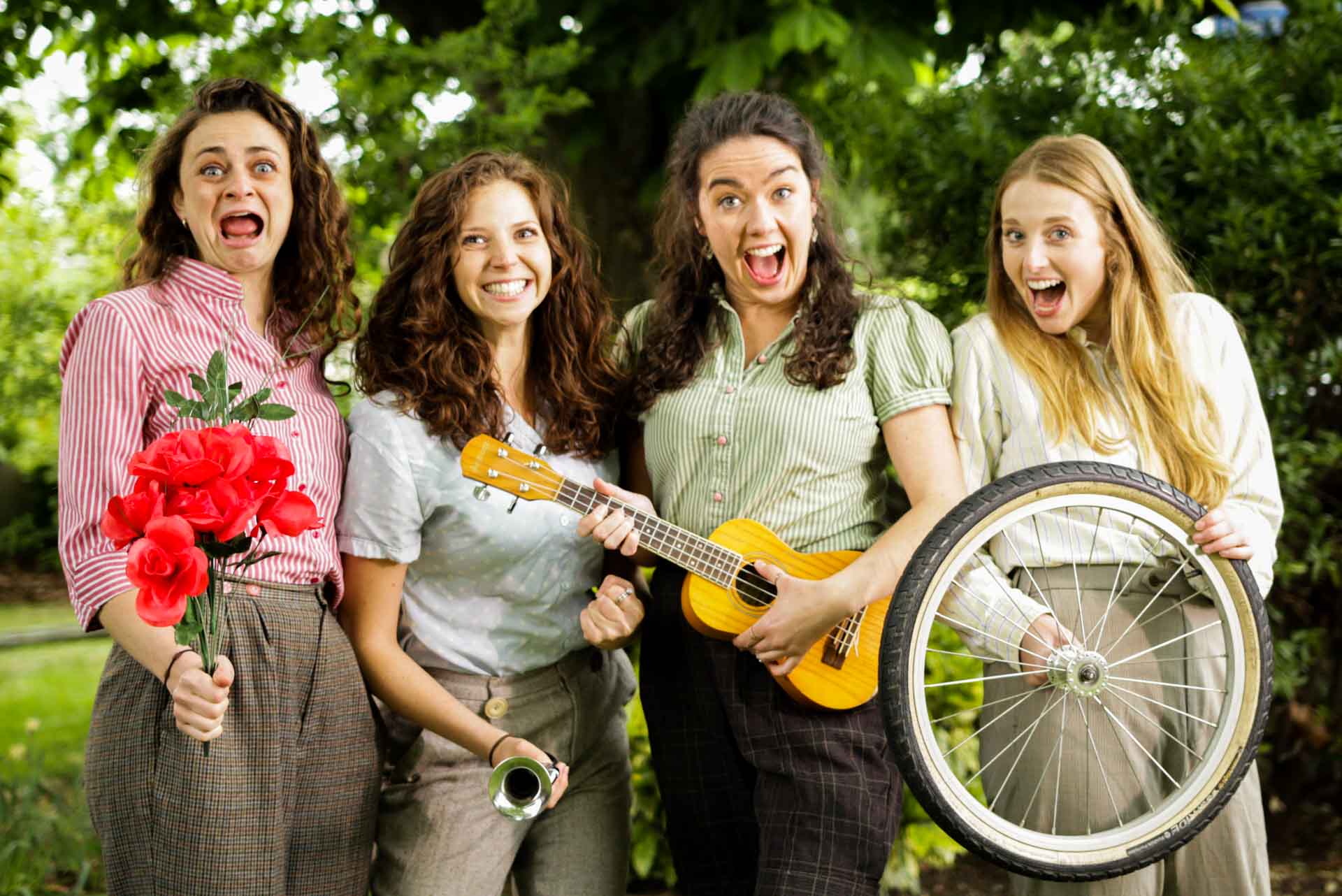 AT ALL ADVENTURES GO.
Ride on with us through all the countryside,
With comedies and tragedies of old;
Four actors upon bikes are wont to ride,
To play the greatest stories ever told.
2016 played host to our all-female troupe's first outing. The Girls cycled over 1000 miles performing The Taming Of The Shrew & Romeo And Juliet at over 50 venues across the UK. Now they return with As You Like It, offering a unique brand of extremely energetic, charmingly chaotic, environmentally friendly cycle-powered theatre.
As You Like It
Rosalind and Orlando have been forced into exile in the Forest of Arden. As lovers, they become entangled in a bizarre game of lust, love and mistaken identity.
Join our all-female troupe for a bicycle-powered production of Shakespeare's 'As You Like It' like no other. In usual HandleBards style, you can expect riotous amounts of energy, a fair old whack of chaos, and a great deal of laughter.
Book tickets!
The girls have a great team behind them. Take a look...
Here's our story so far...
GET IN TOUCH
We'll get back to you as soon as our little legs will let us.