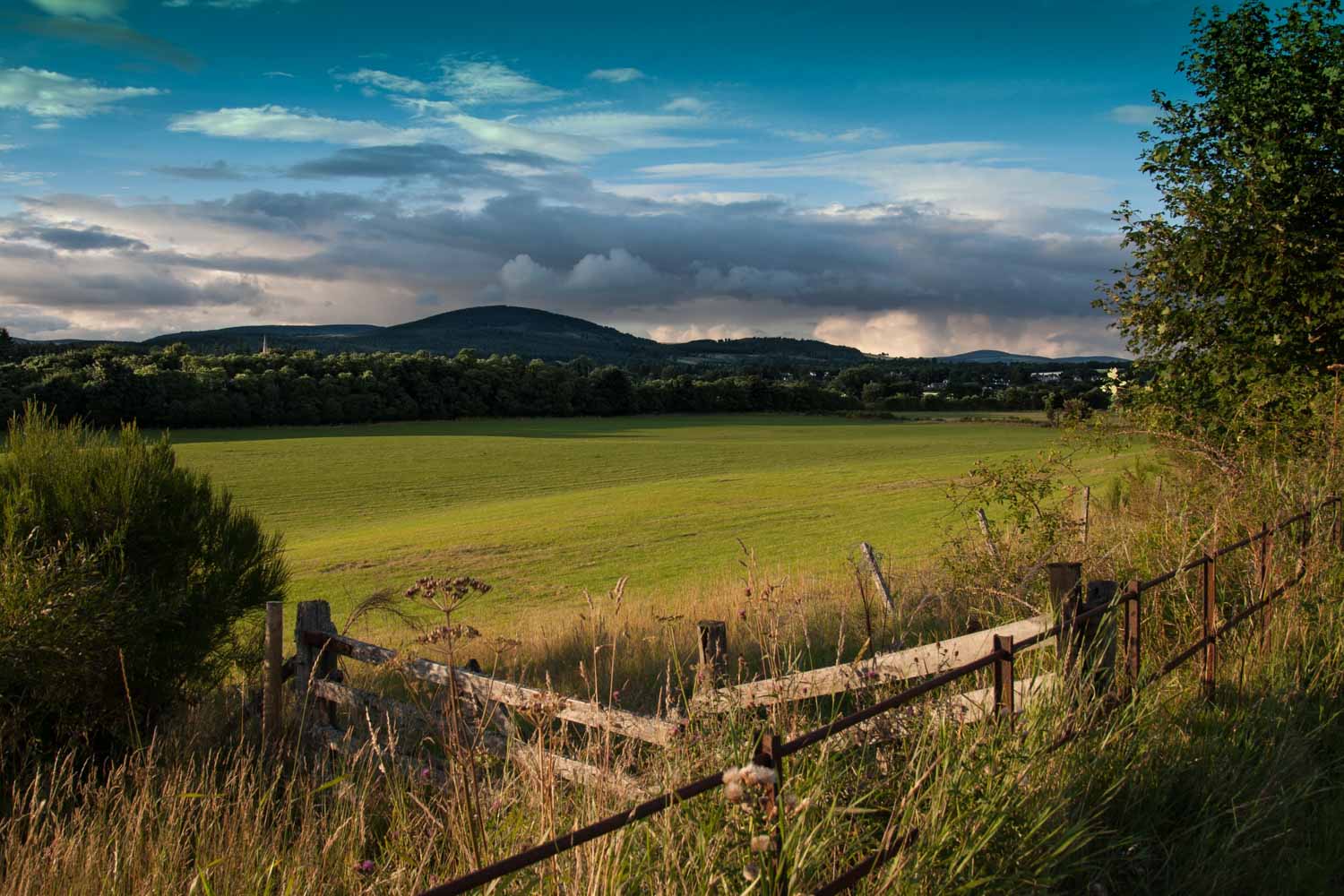 Highs and Lows: Year 2 in the Saddle
Hello! These words come from the mind of Ross Ford, second term GreenBard boyo.

Having finished our 2018 Twelfth Night tour, I was itching to go again for this season, despite having faced some of the most intense physical pain while tackling some of the toughest hills in the country last year (here's looking at you, Dales and Peaks).
Now, we've just about finished the first segment of the 2019 tour: the picturesque and extraordinarily painful South-West leg. Here's a brief overview of our jaunts and japes so far…
These past 4 weeks have been joyous. We've seen parts of the country hitherto unseen by HandleBard eyes. We've played in church gardens, theatres, National Trust properties, vast fields, and one or two of the most remote villages in which few people live, and even fewer have heard of. We've also seen seas of smiling faces at brand new venues, which reassures us that our audiences are enjoying the show as much as we are. We're definitely enjoying their picnics and bottles of wine… Mwahaha. These are but a few of the reasons I came back after last year.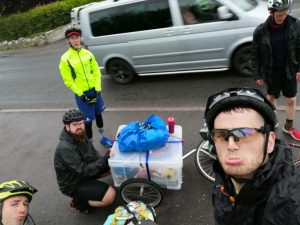 It would however be foolish to deny the tougher aspects of the tour. This past June has been far, FAR wetter than we expected. This makes our journeys just that bit more difficult: having to take extra caution while navigating slippy roads and having to share the road with even grumpier drivers. But the show must – and always will – go on. And what always lifts our spirits is the pure riotous fun of the show and the smiling faces of our weather-braving audiences.
And then there are the hills. I thought last year was hard but we at least had a gentle introduction, making our way slowly North. This year, we made straight for the South-West. One particular journey sticks in my mind – from Nothe Fort in Weymouth to The Marine Theatre in Lyme Regis. It was a 36 mile, rainy cycle that took 5.5 hours. A longer journey time than estimated, mostly due to the 2,800 feet ascent – the highest single-journey HandleBards incline yet. We even wrote the song 'Lyme Regis in the Sky', sung to the tune of 'Spirit in the Sky', in response to our angry legs:
Going up to Lyme Regis in the Sky,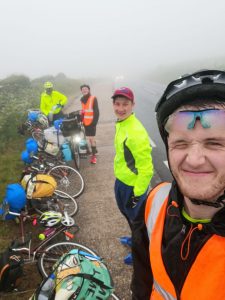 That's where I'm gonna go, then I'll die
Etc.etc.
Note: we didn't die. In fact, we got to the theatre, immediately set up and performed what was actually one of our favourite performances! Once again, our love for the show and our incredible audience (who knew very well the hills we had just climbed) gave us a monumental second-wind. And it's this second-wind upon which we rely, and which never fails us.
So whether it's a rainy journey, a hilly journey or a journey filled with shouty drivers, it's the show that pulls us through. And the knowledge that we'll be performing in a new place the next day, undoubtedly meeting some more truly fascinating characters along the way.
It's a bewildering whirlwind of a tour, on which every difficult cycle knits us all together even tighter. So – come at us hills! You're not as mighty as you think.
RoFo