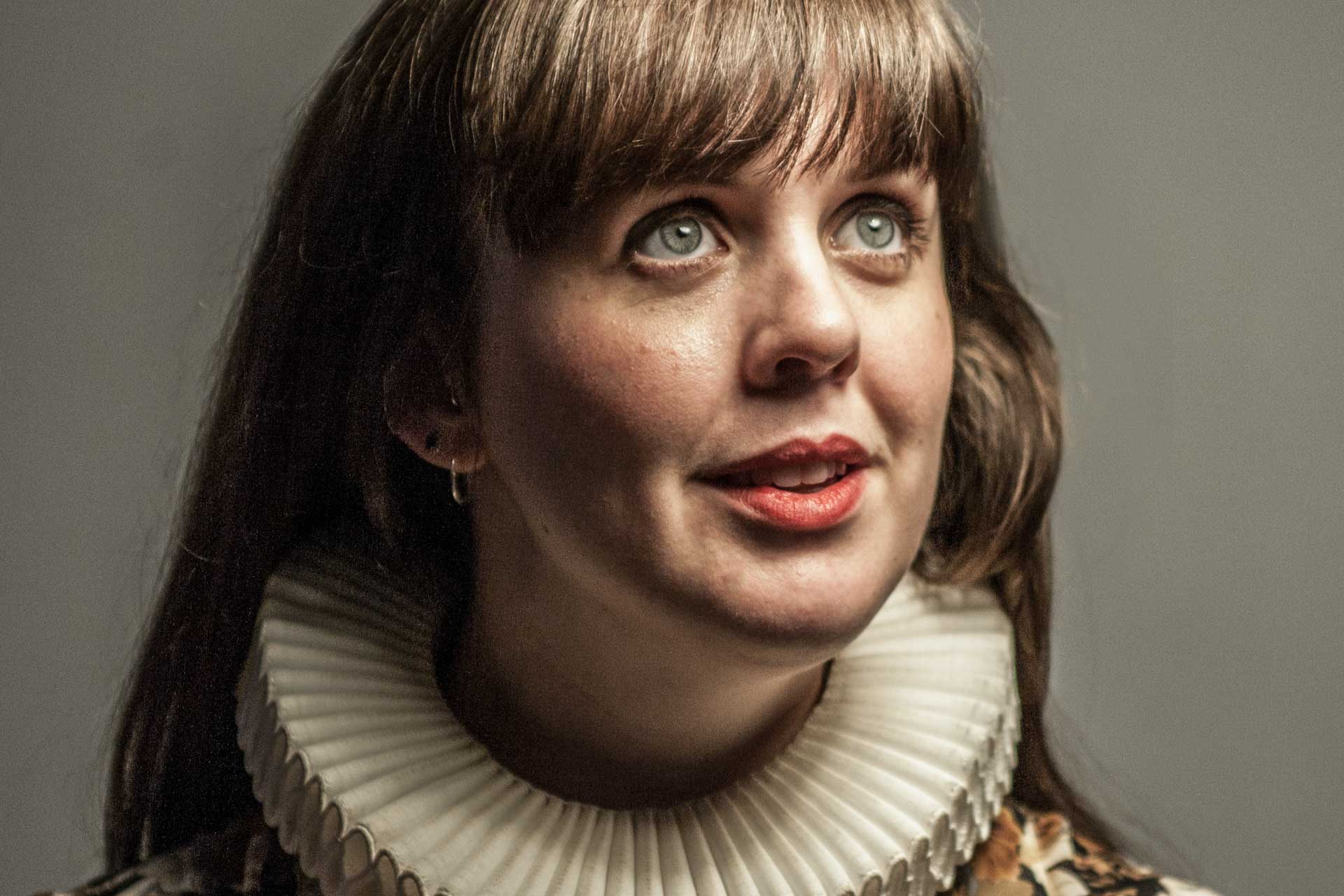 BIOGRAPHY
Nel is Artistic Director of multi award-winning company Bucket Club, who are produced by Farnham Maltings. She has been a BBC Performing Arts Fellow, Director in Residence at Tobacco Factory Theatres, a Resident Director at the Almeida and, most recently, an Assistant Director at the Royal Shakespeare Company.
Directing credits include: AS YOU LIKE IT, ROMEO AND JULIET (The HandleBards); CRIMES OF THE CHRISTMAS PUDDING (New Old Friends/ Lichfield Garrick); TABLE (Drama Studio London/ New Diorama); WEIRDO SISTER (RSC); FOSSILS (Bucket Club, Brits Off Broadway); THE LONG TRICK (VAULT Festival); SPEAKER (Jerwood Assistant Director Programme, Young Vic); LAUNCH PARTY (Bucket Club, Farnham Maltings);); THE LOVE I FEEL IS RED (Tobacco Factory Theatres, Oran Mor); LORRAINE & ALAN (Bucket Club); THE BEASTS (Lyric Hammersmith, Latitude); FESTEN (Wickham Theatre); YELLOW MOON (Edinburgh Fringe).
And her favourite Shakespeare quote?
"We are such stuff as dreams are made on, and our little life is rounded with a sleep."
My Favourite Thing About The HandleBards:
I love how the HandleBards manage to inject fun into every moment of a show, whilst still telling Shakespeare's stories so clearly. Also: ADVENTURE!
If Shakespeare Was Alive Today:
I'd ask him how he always got his beard so nice. Mine always looks rubbish.
The Biggest Adventure I've Ever Had:
Getting lost in mountains in California as night descended. Our friend had Van Morrison's 'Moondance' playing on repeat in the car. The whole album played through about five times before we found the main road. Can't listen to it any more. I start getting worried about mountain lions.