Though this be madness yet there's method in't.
Ride on with us throughout the countryside,
With comedies and tragedies galore;
Four actors upon bikes are wont to ride,
With legs exhausted and with bottoms sore.
A journey thorough bush and thorough briar,
On a-roads, b-roads, cycle-paths we steer.
On pedalled steeds we stow all we require –
Set, props and costumes, scripts and camping gear.
Hey ho, the wind and rain may slow our ride,
Our chains may bear the whips and scorns of grime,
But this dry-witted, wet quartet provide
A stonking, bonkers, entertaining time.
So join this ped'ling Shakespeare troupe anon,
The HandleBards: ride on, dear friends, ride on.
The HandleBards began with a sense of adventure, a love of Shakespeare and a nifty little pun.. Since four fearless friends (Paul Moss, Callum Cheatle, Tom Dixon and Callum Brodie) pedalled Twelfth Night to twenty UK venues in 2013, we have grown to become an internationally renowned theatre company, bringing our uniquely irreverent brand of Shakespeare to audiences all over the globe.
Our shows have received critical acclaim from national press, regional press and audience members alike. The Stage called us "gloriously eccentric and very, very funny". The Shields Gazette found us "chaotic, clever and charming". And one young audience member confessed that we had "converted an 11 year old boy into a Shakespeare fan".
We travel by bike because we care about the planet and we want to promote sustainability healthy living. In 2014, we won the Edinburgh Fringe Sustainable Practice Award. We were nominated again in 2015, and in 2016 we were nominated for the Stage's inaugural Sustainability Award. Our take on Shakespeare is fast,, funny and fearless. If you've never seen Shakespeare before, there's no better introduction. If you're a Bard buff, you've never seen it done like this…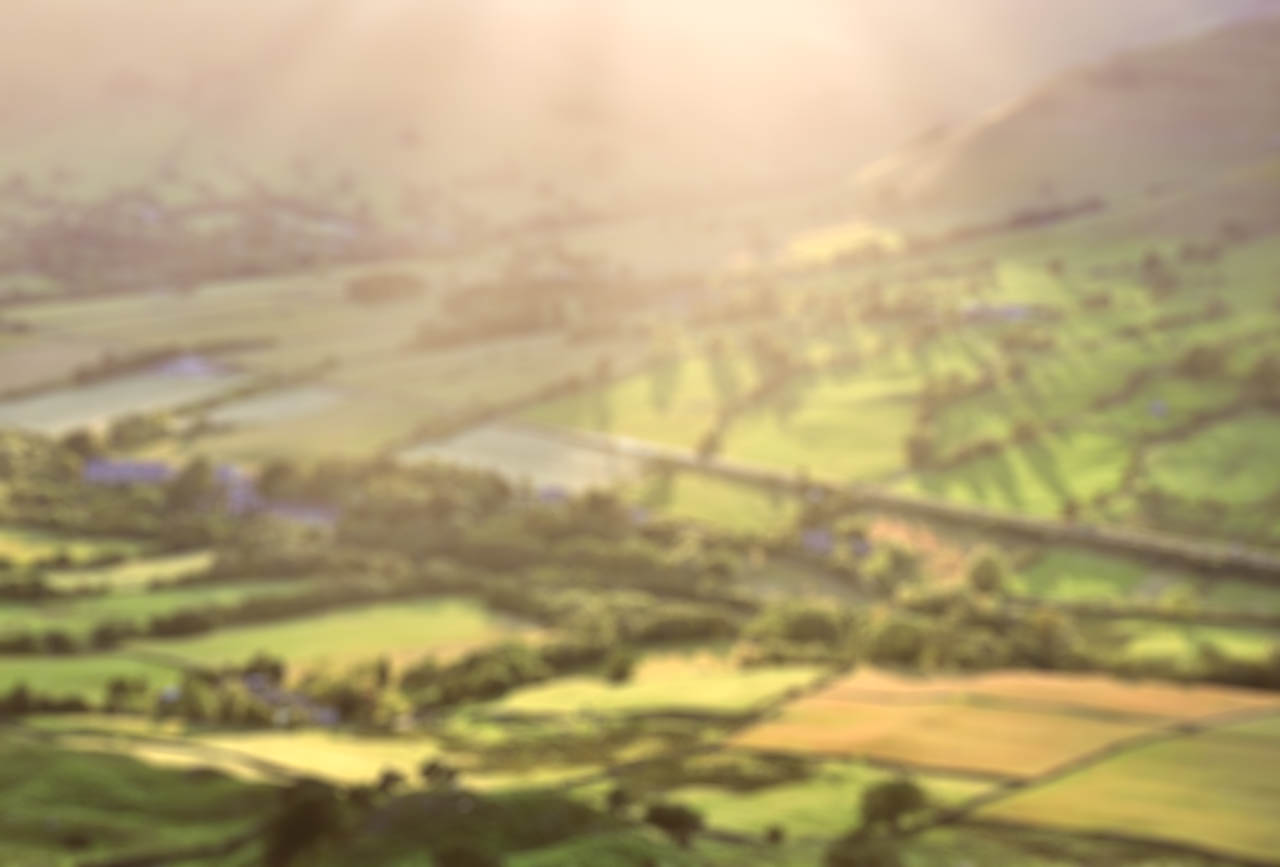 SOME OF THE AWESOME PEOPLE WE WORK WITH...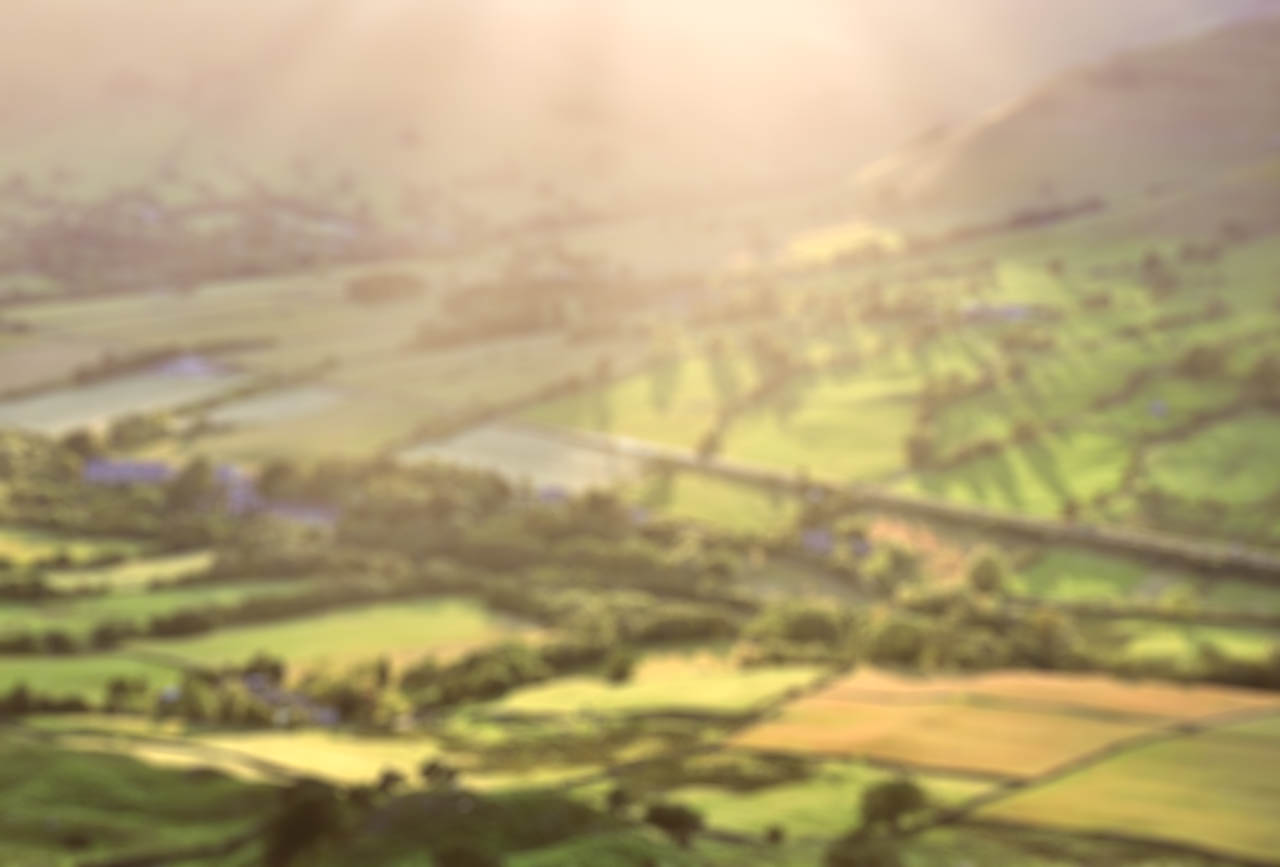 "Gloriously eccentric and very very funny."

"I have never seen a version as outrageous, or as uproariously funny."

"Unmissable."

"Consistently hilarious…crackers and cracking!"
ARE YOU FROM THE PRESS?
It's a pleasure to meet you! We've put together lots of downloadable resources for you.
And if there's anything else you need, please just shout!
See What We've Got For You

FRESH FROM THE HANDLEBARD BLOG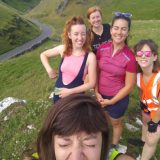 The 2019 Edinburgh Festival Fringe has begun, and our all-female HandleBards troupe are days away
READ MORE
Four years ago I saw The Handlebards perform Romeo and Juliet in Edinburgh. It was
READ MORE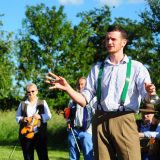 Hello! These words come from the mind of Ross Ford, second term GreenBard boyo.
READ MORE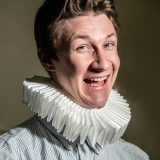 Whilst The Girls are busy rehearsing, we thought it was high time that we introduced
READ MORE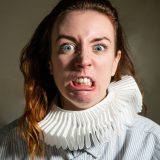 We're thrilled to be able to introduce the cast for our all-female production of The
READ MORE
God ye good-morrow! Sian the blue bard here! I'm part of this year's female troupe
READ MORE
Subscribe to our newsletter!