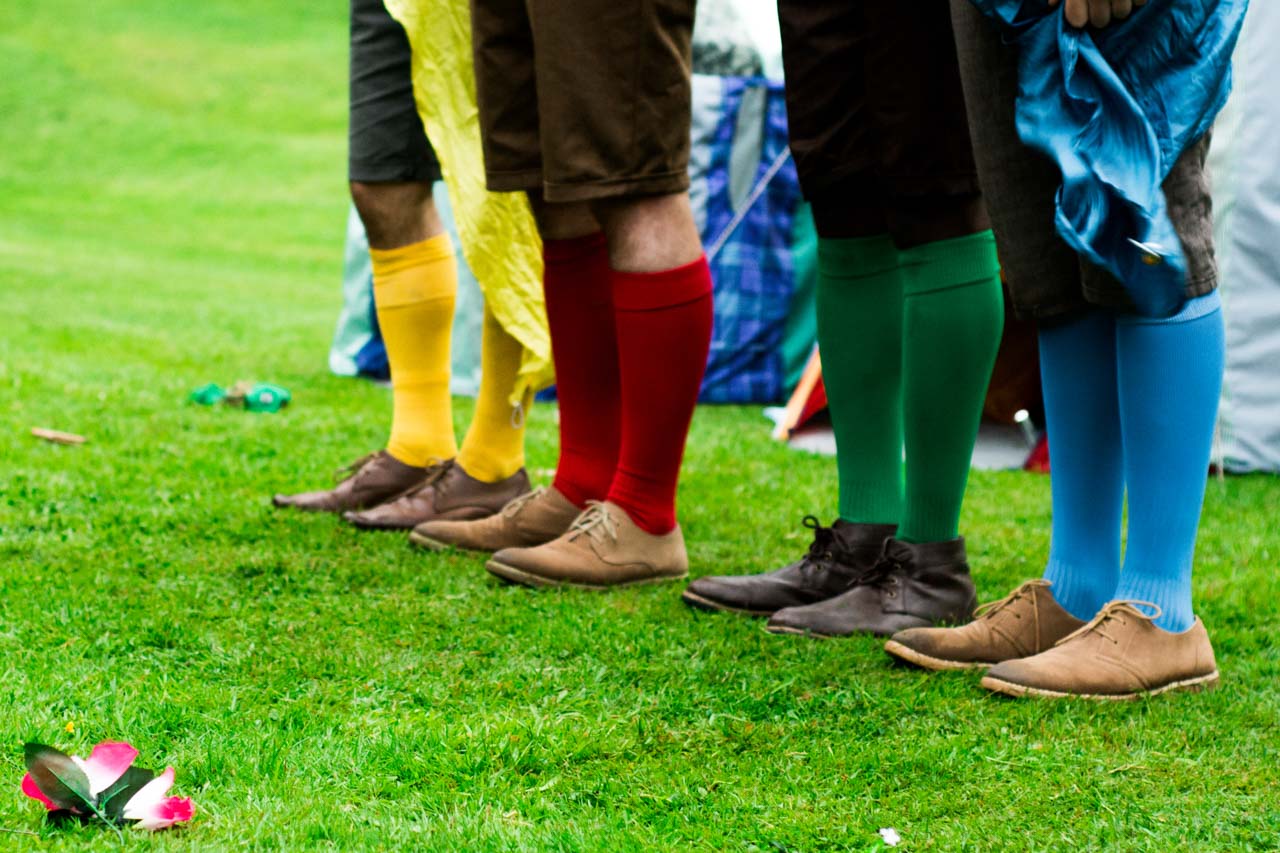 Meet The Boys: Say hello to our 2018 all-male troupe!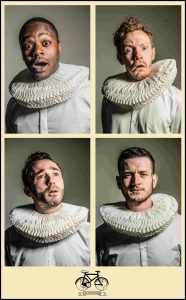 The Sun's back out, and this time it means business. And so do we: our Boys are rehearsing, the bikes are almost ready, and the open road awaits… While we cook up a riotously funny Twelfth Night for your delectation, meet the men who will play all – yes all – the parts and cycle over 1000 miles across the Summer…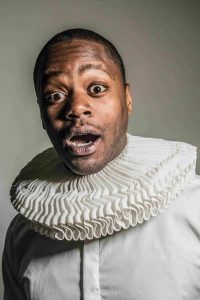 Luke Wilson – Purple Socks
Luke is an artist from London who has just finished his training at RADA before which he performed in a number of professional shows in the West End. Luke is excited to delve in the realms of Classical theatre with The HandleBards. Twelfth Night will be his first piece working on Shakespeare since drama school and he is excited to take on the acting challenges and the fitness challenges of touring by bicycle!
The most adventurous moment Luke has had was aboard the deck of a cruise liner at midnight in the middle of the Pacific Ocean. The sky and the waters were endlessly black and appeared to be connected. Luke says it was breathtaking to be moving through the ocean and surrounded by nothing.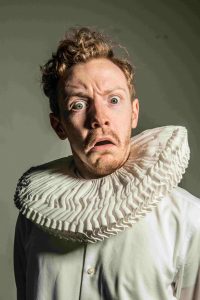 Will Fawcett – Red Socks
William always wanted to be a Druid. Everyone laughed at him so he opted for the eminently more sensible career choice of Actor. William is an Acting graduate of Trinity St David, University of Wales and his credits include: Fear & Misery of the Third Reich (Aequitas Theatre, Brockley Jack), Macbeth (AC Group, Brockley Jack) This is how it happens (Clear Lines Festival), The Merry Wives of Windsor (Festival Players International Tour), Romeo & Juliet, The Winter's Tale, As You Like It (Taking Flight Theatre), LABOURatory (Edinburgh Fringe). William is equal parts proud and terrified to join the Handlebard team.
Will's biggest adventure was when he braved the perilous waters off the west Swedish coast, sans navigation instruments, a working radio or gin. It was all going well until he spotted the fin…
Mark Collier – Blue Socks
Mark trained at Mountview Academy of Theatre Arts. He has toured both nationally and internationally in shows including, The Comedy of Errors, Romeo and Juliet, The Tempest and Aliens Love Underpants (one of Shakespeare's lesser known works!) Mark also played a host of characters (including the Cheshire Cat) in Alice in Wonderland at the Old Rep Theatre Birmingham. He has a passion for comedy and is a regular performer, writer and director for Newsrevue, the UK's longest running sketch show. As well as acting Mark directs for Box Tale Soup Theatre Company and creates shows and events with his theatre company Club Sol Party.
His biggest adventure to date: getting stranded on a snowmobile in Sweden… or maybe getting lost on a moped in Thailand… or perhaps nearly falling off a quad bike in Cambodia… but don't worry he's absolutely fine on a bicycle!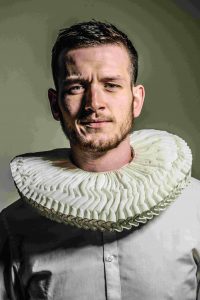 Ross Ford – Green Socks
Ross is a Welsh actor and proud graduate of Royal Welsh College of Music and Drama.
Ross' credits whilst training include Valerio in Madness in Valencia and Stanley Stubbers in One Man, Two Guvnors. Ross also performed in Daf James' new play All That I Am at The Gate Theatre, Notting Hill. Since graduating Ross has played Les in a Welsh tour of Bouncers, Petruchio in a UK tour of The Taming of the Shrew and NoGood Boyo Under Milk Wood at The Watermill Theatre. Most recently, Ross played Angus in Kieran Knowles' new play, Comet, at the Pleasance Theatre, Islington.
His biggest adventure was going to drama school! The  scariest and most glorious three years of his life.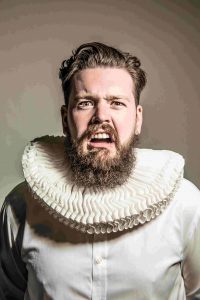 Will Orton – Tour Manager
Will is a producer and bicycle mechanic. He produced the sketch group UCL Graters for three years, including three runs at the Edinburgh Fringe Festival, and was an assistant producer at the 99 Comedy Club. He has also worked as part of the set construction team at Darling & Edge, and as a costumier with the National Youth Theatre on productions including MERCHANT OF VENICE, MACBETH, and ROMEO AND JULIET. Will has been a bicycle mechanic for seven years.
Will's biggest adventure was cycling Land's End to John o' Groats, which included going through a freezing Scottish thunderstorm in shorts!
–
So, if you see five charming cyclists towing trailers filled with ruffs, pantaloons, codpieces and bike pumps, you know who they are! Give them a wave, and watch them perform in a venue near you.