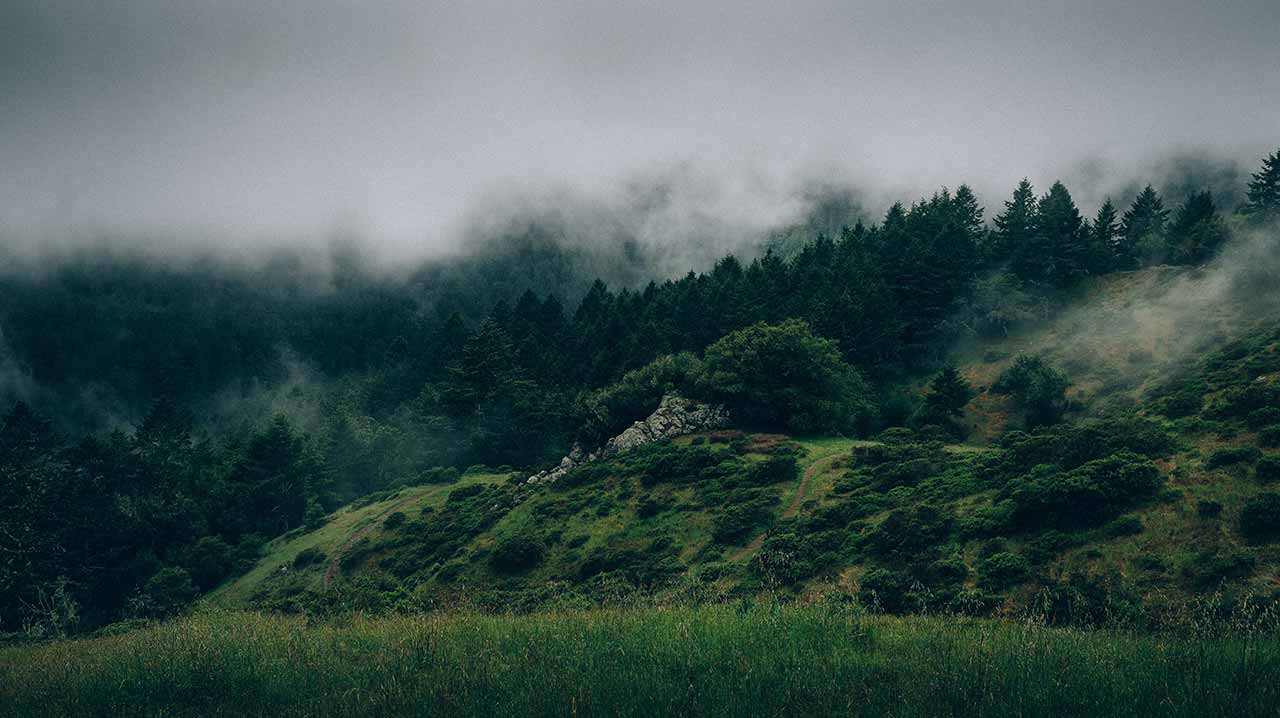 Meet The Girls: Introducing our 2018 all-female troupe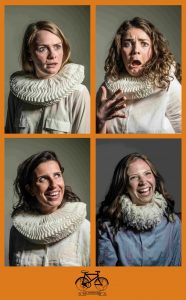 We're thrilled to be able to introduce our 2018 all-female troupe!
They applied in their hundreds, they auditioned by the dozen, but only four were chosen to revive our 'seriously silly' production of Romeo & Juliet for our 2018 UK tour. Meet your 2018 Girls, see what other acting roles they've had and discover their biggest adventures to date…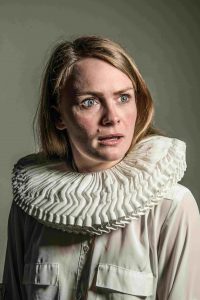 Sian Eleanor Green – Blue Socks
Sian trained at the Guildford School of Acting after having studied Spanish and Russian at university. It's a combination she reckons makes her an absolute shoe-in for MI6, but until they make the call she's more than happy to be dedicating her life to theatre. Recent theatre credits include: MACBETH (Young Shakespeare Company), WIND IN THE WILLOWS (Momentum Theatre Company), TWELFTH NIGHT (Original Impact, Blue Elephant Theatre), UNDER MY THUMB (Culture Clash, Greenwich Theatre) and MONOLOGUE SLAM (Stratford East Theatre Royal). 
The biggest adventure Sian ever had was a solo journey through the maze of the Moscow metro followed by a 14 hour sleeper train to Ulyanovsk, armed with nothing but a scribbled-on map and a very questionable grasp of the Russian language.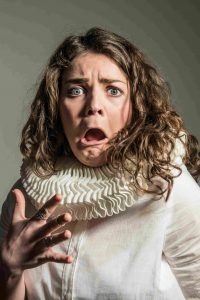 Eleanor Chaganis – Green Socks

Eleanor hails from sunny South Shields in the North East of England, where she cultivated her love of performing and great sense of adventure! Fast forward to 2014 when she graduated from Guildford School of Acting with a First Class Honours degree. Professional credits include; THE WIND ROAD BOYS (2016 Tour and 2018 revival, Enter CIC), PUDDLES' BIG ADVENTURE (The Customs House), THE LAMBTON WORM (The Customs House), GEORDIE THE MUSICAL (2015 original production and 2017, Tyne Theatre Newcastle), THE WEAR WOLF (Theatre Space North East), A RABBIT'S TALE (Made4Stage), WHO WILL BUY (Gold Circle Films), PRIDE AND PREJUDICE: HAVING A BALL (BBC).

Eleanor's biggest adventure was her 63 night expedition across the Arctic Circle. She camped and carried all her equipment in a pulk and cross country skied across the solid ice. She climbed mountains and did scientific research into global climate change. Eleanor didn't have a shower or use a toilet for 63 days, and therefore now likes to class herself as an Arctic Goddess for surviving the adventure!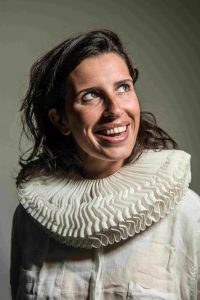 Charlotte Driessler – Red Socks

Charlotte trained at the Royal Conservatoire of Scotland, who she represented at Shakespeare's Globe during the Sam Wanamaker Festival 2016. Credits include: A MIDSUMMER NIGHT'S DREAM (BBC Radio 3), SURROUNDED 2.0 (TedEx Glasgow), 4:48 PSYCHOSIS (Fourth Monkey). New work development includes: DISINTEGRATION LOOPS (The North Wall, Oxford), THE MAN IN THE GREEN BOOTS (Pit Theatre, Barbican), THE GREENZONE (McLelland Arts Festival), and regular collaborations with The Human Zoo Theatre Company.The biggest adventure Charlotte's ever had? Chopping off her finger and learning how to use it again.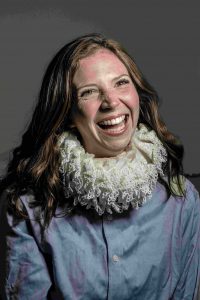 Lucy Green – Yellow Socks

Lucy is a graduate of the Royal Welsh College of Music and Drama. She has just finished performing in the HandleBards' internationally touring production of AS YOU LIKE IT which played in India, Malaysia, Singapore, Myanmar and Bali. ROMEO & JULIET will be Lucy's fourth tour with The HandleBards and she is absolutely thrilled to be returning to the troupe.Whilst training at RWCMD, Lucy's favourite role was the angry, binge drinking Mrs Bob Cratchit; a parody of the loving mother seen in Dickens' novel, with a vendetta against Tiny Tim. Since then she's played slightly less demonic characters, including Hero (MUCH ADO ABOUT NOTHING) and Miss Julie (MISS JULIE).And Lucy's biggest adventure? Touring around Japan; climbing mountains and driving through typhoons.
— — — — — —
Wow! What an awesomely adventurous bunch. With rehearsals galloping apace, we just know they're going to put together a stunning show. You can find a performance of our all-female Romeo & Juliet near you right here.