Twelfth Night @ Windmill Hill City Farm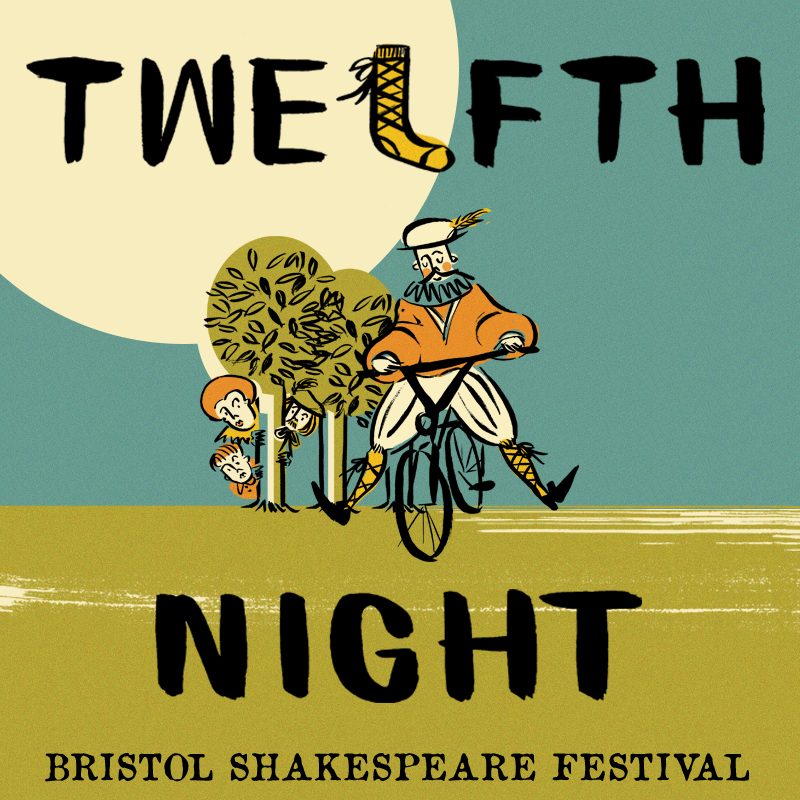 The world's first cycling theatre company, The HandleBards, pedal from venue to venue with all the set, props and costume necessary to perform environmentally sustainable Shakespeare across the globe.
Join our all-male troupe at Windmill Hill City Farm (as part of the Bristol Shakespeare Festival) for a bicycle-powered production of Shakespeare's 'Twelfth Night' like none other. In usual HandleBards style, expect riotous amounts of energy, a fair old whack of chaos, and a great deal of laughter.
And what's the play about? Well – Duke Orsino is in love with Lady Olivia, but she won't have anything to do with suitors. Viola is shipwrecked and believes her twin brother Sebastian to be dead. Meanwhile, a bunch of Olivia's servants plot to make a fool out of her pompous Butler, Malvolio. There's drunkenness, frivolity and cross-dressing a plenty.
—–
Notes on Performance
Doors open at 6.15pm, so why not bring a picnic and come and enjoy the beautiful surroundings before the show?
Chairs, picnics, blankets and any other low level accessories are welcome. As are well-behaved dogs.
In case of rain, please don't bring umbrellas as they block sight-lines for other audience members. Ponchos and raincoats are just as fetching anyway, so please wear these instead!
Tickets
Tickets for this performance are available from the Bristol Shakespeare Festival website, here.
Related Shows