Twelfth Night @ The Wood Norton Hotel
June 22, 2018 @ 6:30 pm
Free - £19
Show Navigation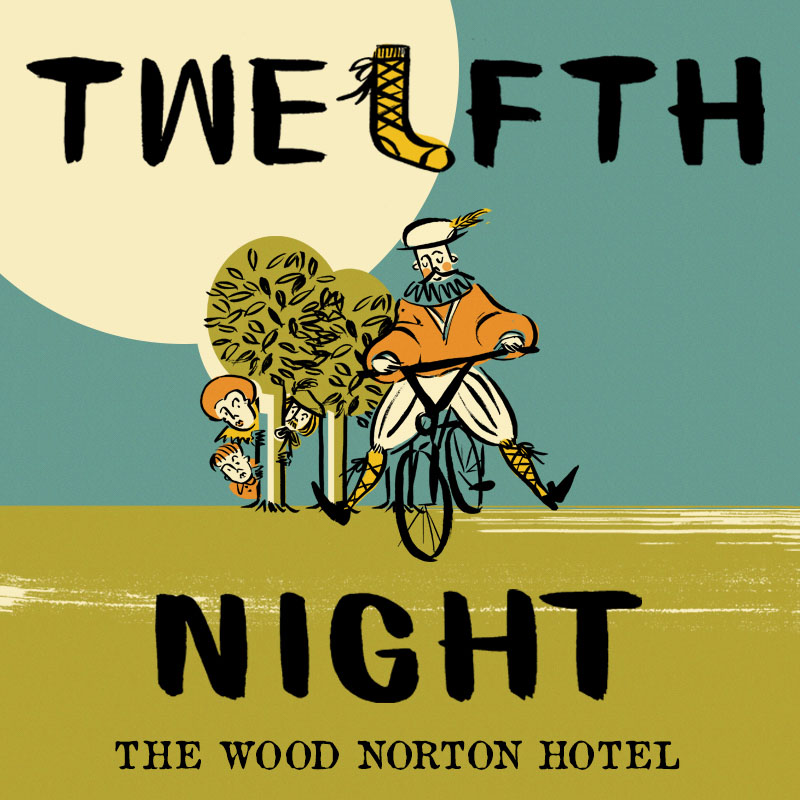 The world's first cycling theatre company, The HandleBards, pedal from venue to venue with all the set, props and costume necessary to perform environmentally sustainable Shakespeare across the globe.
Join our all-male troupe at The Wood Norton Hotel in Evesham for a bicycle-powered production of Shakespeare's 'Twelfth Night' like none other. In usual HandleBards style, expect riotous amounts of energy, a fair old whack of chaos, and a great deal of laughter.
And what's the play about? Well – Duke Orsino is in love with Lady Olivia, but she won't have anything to do with suitors. Viola is shipwrecked and believes her twin brother Sebastian to be dead. Meanwhile, a bunch of Olivia's servants plot to make a fool out of her pompous butler, Malvolio. There's drunkenness, frivolity and cross-dressing a plenty.
— —
Important information:
All prices are inclusive of VAT.
A £1 booking fee will be added to all tickets by the merchant at checkout (except free tickets).
You do not need to print your tickets, bringing them digitally is absolutely fine (and saves trees!).
If the event is not sold out tickets will be available to purchase on the door for £21
100 seats will be provided by this venue on a first come first served basis, otherwise please bring your own chair or a picnic blanket.
Doors will open at 6pm, so please come and enjoy the gardens before the show begins.
Related Shows