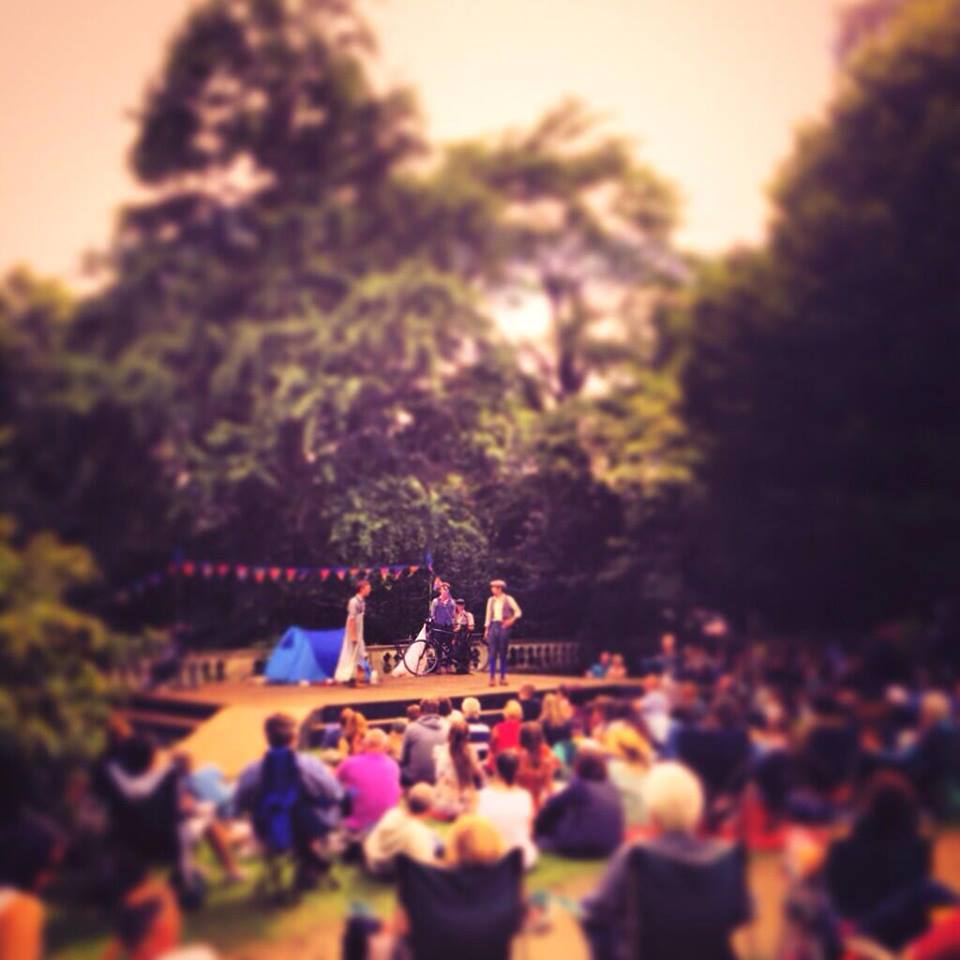 Top Tips For Directing Open-Air Theatre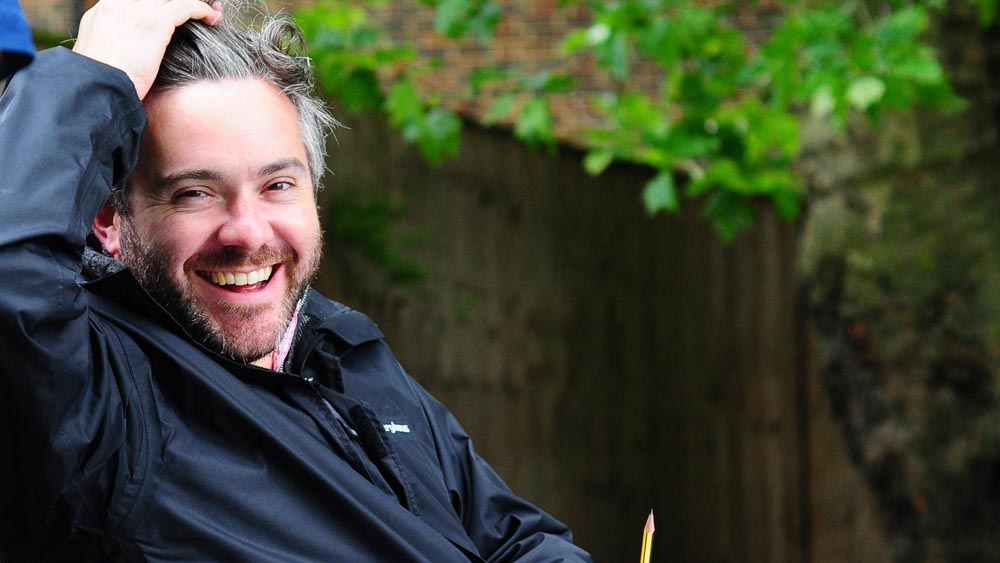 Having directed seven of our shows over the past four years, it's safe to say that
James Farrell
 knows a thing or two about what makes a great outdoor theatre performance. Now, for the first time ever, he's willing to divulge his secrets for the benefit of all budding theatre directors out there. Without further ado, here are his top ten tips for directing theatre for the open air…
1. Rehearse outdoors.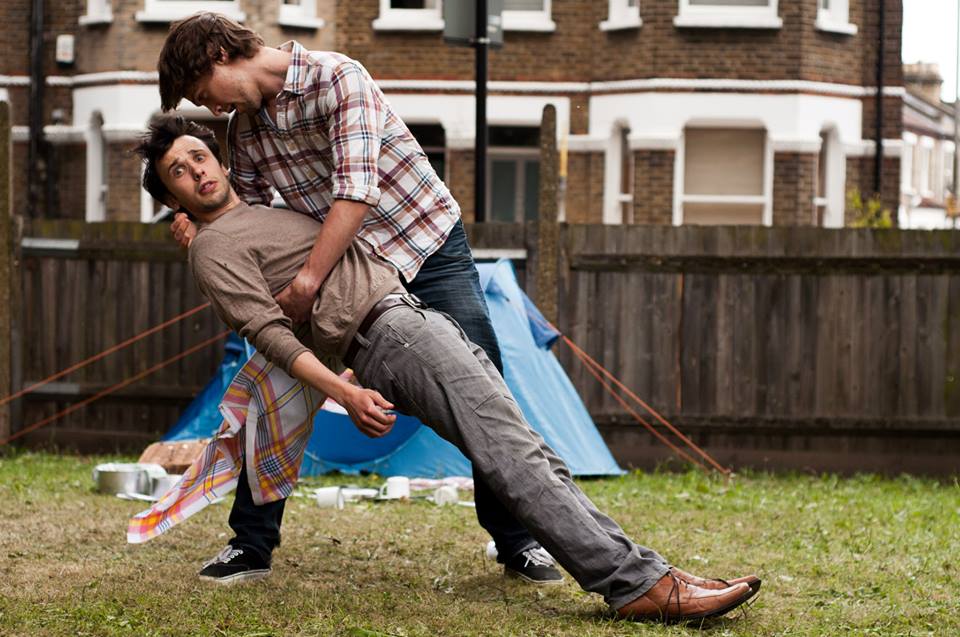 This helps the actors get used to the level they have to perform at, and it helps the director to get a sense of what the production will feel like for the audience. It also means we all end up with a great tan – although not this year obviously. We're really lucky to have the use of a church hall and surrounding gardens to rehearse in London. It does mean the public can see what we're up to and have often stopped by to watch, give some notes themselves, and once make a complaint – Lady Macbeth's death was just too much.
2. Rehearse flexibility into the show.

Performing outdoors generally means anything that can happen will happen, so the cast need to be prepared for any eventuality. This includes all types of weather; small children and/or animals invading the stage; the set blowing down (or, in the worst case scenario, actually blowing away); ambient traffic noises (including performing under the Edinburgh Airport flight path, where a plane lands every 10-15 minutes); and on one occasion a football match taking place just behind us. In my experience, the audience love it when things go wrong as long as the actors handle it well and keep going. At Larmer Tree Gardens we're given water pistols to help keep the roaming peacocks off the stage (no animals were hurt during the performance). However, no amount of water would make one particular peacock move on during the balcony scene in Romeo and Juliet. It looked terribly romantic having peacocks wandering around, but the sound they make is awful. The actors bravely continued to woo each other and the audience loved it. The peacocks made up for it the following year when, during Macbeth, there was an almighty cry from the birds a split second before Macbeth says "…what was that noise?". We couldn't have timed it any better if we'd planned it.
3. Make everything a little bit bigger.
We've all sat in theatres and occasionally allowed our eyes to wander up to the lighting rig or fidget in an uncomfortable seat (or maybe that's just me). When you're performing outside, particularly at some of the amazing venues we perform at, you have to work even harder at keeping the audiences' attention and stop them from looking at the natural beauty, or munching on their picnic, or fidgeting on an uncomfortable camping chair. We've tended to do this by making the characters ever so slightly larger-than-life (or, by the end of the tour, way way bigger!) in more ways than one. In both our productions of Romeo & Juliet (2013 & 2016) our nurse has had the most enormous bosoms and a sexual appetite to match to great comic effect. And who can forget our shirt-ripping, heaven-punching, soul-searching Macduff falling to his knees with screams a-plenty in Macbeth (2014/15)?
4. Get to know the venues.
Over the past three years, we've built some amazing relationships with the venue managers we work with. Many have fed us, given us somewhere to sleep, and some have become really good friends. The better the relationship the easier everyone's life is.
5. Try to find a wall.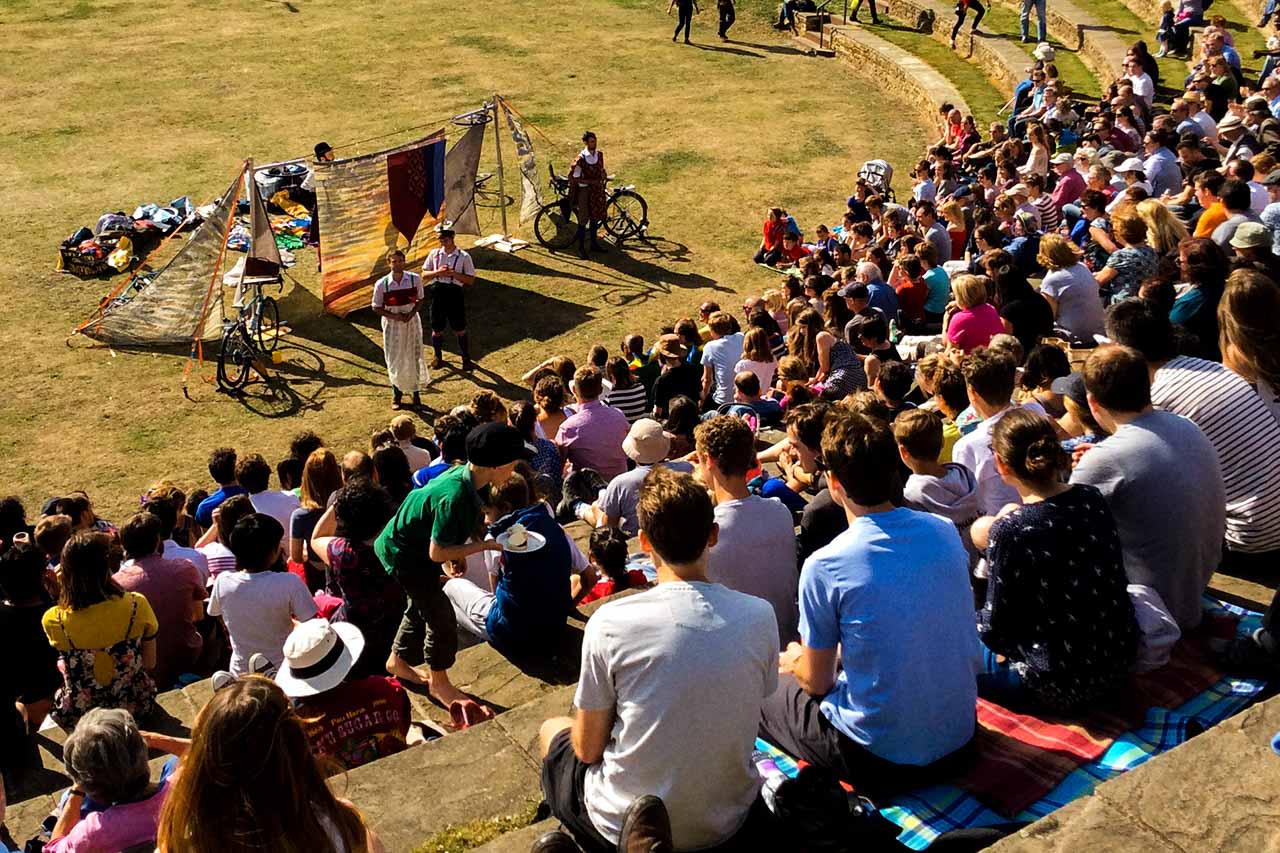 At our venues, a wall could be exactly that or it could be a large tree or a dense bush. Whatever it is, it should act as a focus for the audience and it will help bounce the sound back at them too. However, one of our favourite venues is the Sheffield Amphitheatre which has a vista of the whole of Sheffield behind us and the audience is spread out over a huge space – it shouldn't work but it does.
6. Consonants are an actor's friend.
Actors performing outside have to enunciate like they've never enunciated before. We pride ourselves on the fact that reviews and audience members have always said they can hear every word we say. And it's down to really working the voice and hitting consonants. Also knowing the 's' sound is an actor's enemy – it doesn't carry at all so you have to add a slight 'z' to help clarity.
7. Think about where the audience sit.
Keep the audience as tightly packed together as possible. This way the actors don't have to work quite as hard vocally and if they're all bunched together, they're more likely to laugh and react as a whole group. It's also better the sun shines on the faces of the actors than in the eyes of the audience.
8. Involve the audience.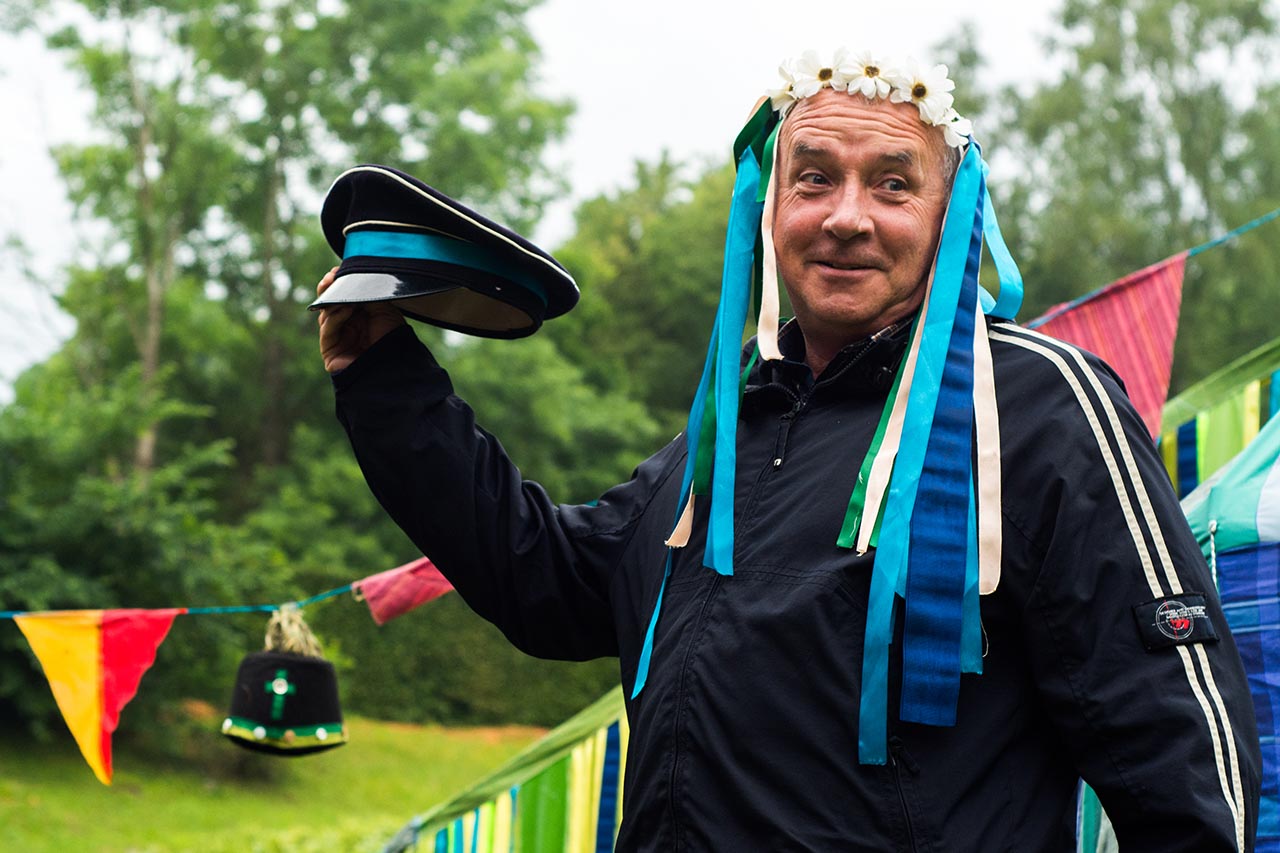 Unlike an indoor venue, where you can turn the lights off on the audience and pretend they're not there, when you're outside it's blindingly obvious the audience are present – so we may as well embrace them. You have to pick your targets wisely though, or all hell can break loose. During one of our first shows we chose a very old lady to hold a prop for about ten minutes. Right in the middle of the final scene of Twelfth Night, she asked for a seat as she was getting tired. This of course got a huge laugh, but we all felt awful afterwards. This also taught us that it's important to give the audience something to do – although you have to be careful they don't steal the show. Two burly, bearded, blokes played Peaseblossom and Cobweb in A Midsummer Night's Dream last year, and by the end of the show were getting their own rounds of applause and we struggled to get them back to their seats. I think they still have the costumes…
9. Download a weather app.
Preferably one that also tells you the time of sunset too. You can (and probably should) ignore the weather forecast as it will always be incorrect, but knowing what time the sun sets is really important. The final performance of our 2013 season at the Royal Hospital Chelsea started in glorious sunshine but within two hours we were plunged into darkness. We had completely failed to take into account the much longer days in Scotland. We ended the show with audience members lighting the cast with very weak follow spots (aka bike lamps) from the front row.
10. Always be prepared.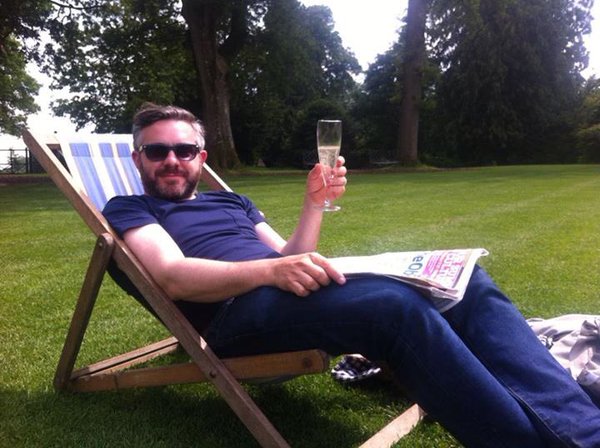 Invest in a good camping chair, a cushion, a waterproof coat and/or poncho, a warm blanket, midge spray, sun lotion & a bottle opener – you'll have need for all of them at one time or another while you're watching the shows. Oh, and a bottle of wine will go very nicely with the bottle opener.
A final story…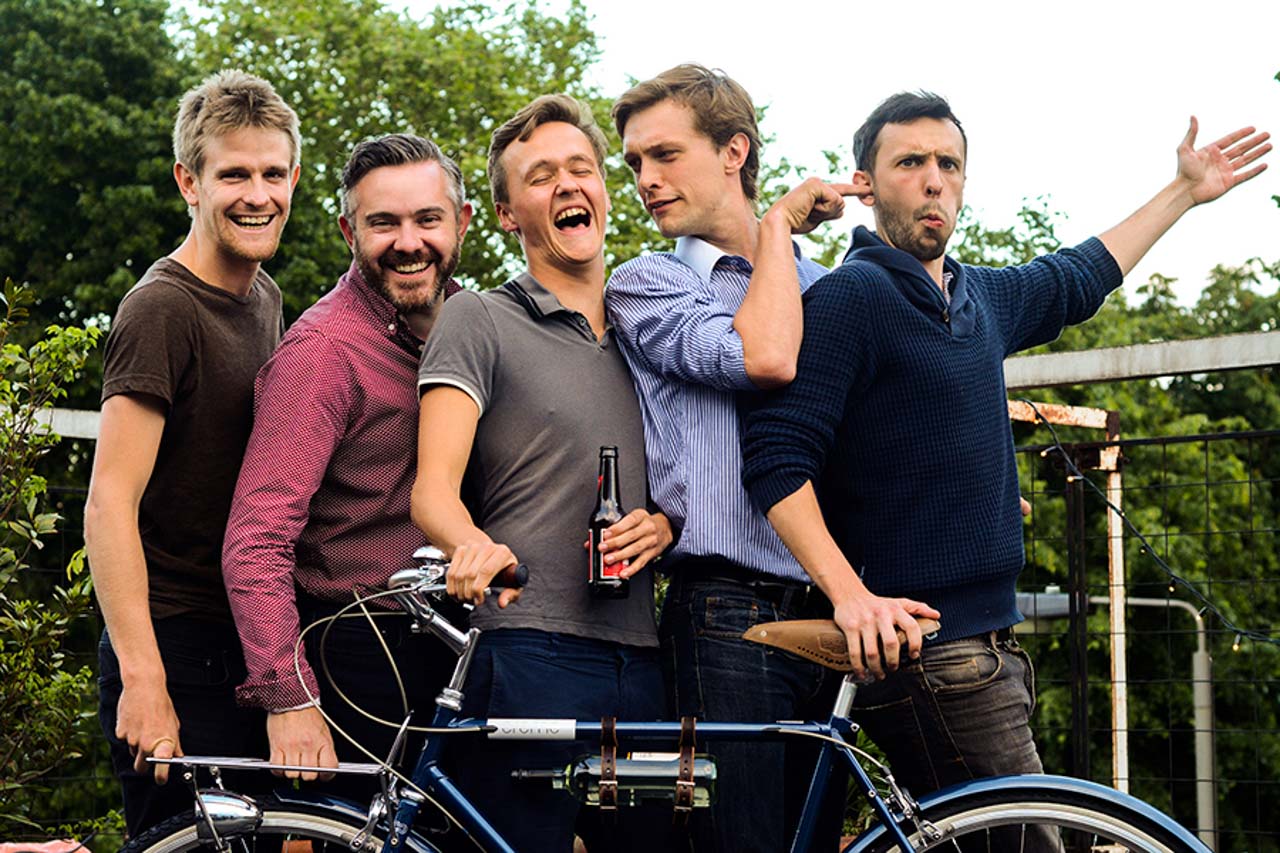 One final story that is only particular to directors stupid enough to cycle from Glasgow to Edinburgh with a cast ten years his junior (yes me!) comes from our first year…
We set off in the pouring rain towards our first venue at the Falkirk Wheel. On the way there, Tom's bike was badly damaged by the trailer that was attached to his bike by string and kitchen sponges (don't ask…). I bravely gave Tom my bike so he could continue to the venue while I carried his bike back to the nearest town to get it fixed.
The bike was really badly damaged but I found a shop that was able to make it rideable, albeit without back brakes or gears (!?!). Anyway, whilst riding at great speed to join the cast I had to brake suddenly and only having the front brakes working meant that the back of the bike flipped-up and hit me straight in the ass. I was in a lot of pain but I stumbled on, watched the show, drank some wine and fell asleep.
The next morning the sun had come out and off we went for a two hour cycle to the next venue. FIVE hours later, with no water, food, any idea of where we were going, and me with a fractured coccyx (as I discovered when I got back to London still in pain a few days later), we finally arrived at our next venue. The audience were already setting up their picnics and we had just enough time to eat some pasta before the guys were on stage.
In three years, that day is the only time I actually lost my temper – I shouted, swore and 'totally lost my s**t' as the HandleBards recall.
Looking back at those first few days, I'm amazed I agreed to direct the second season and, come to think of it, that the HandleBards survived at all. It's nothing short of a miracle that we're still going. That, and bloody hard work by everyone involved.
— — — — — — — — —
James is a professional theatre director, who has worked extensively with The HandleBards over the past four years. He is also an Associate Practitioner at the Royal Shakespeare Company. Find out more at www.jamesfarrell.org.