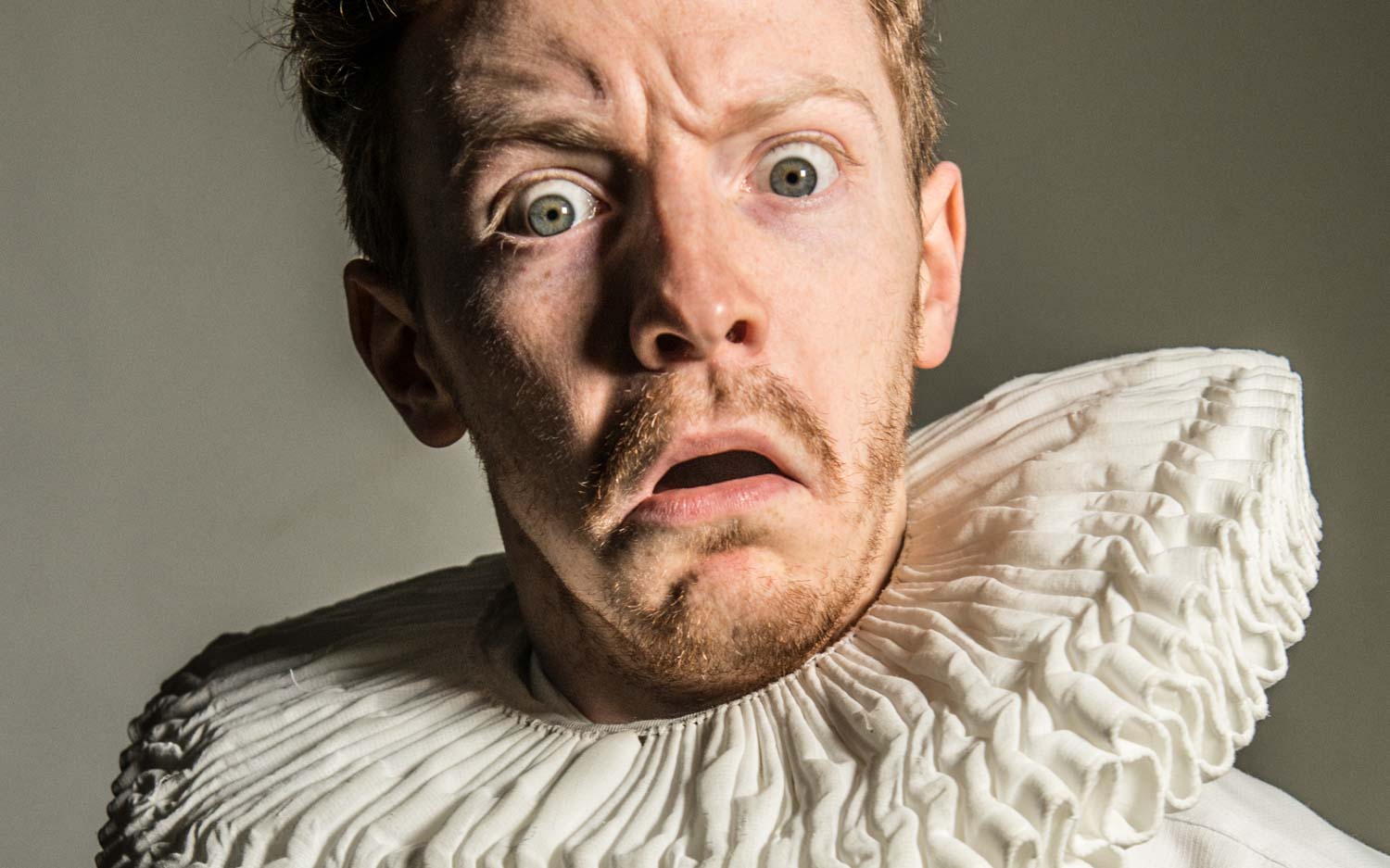 WILLIAM ROSS-FAWCETT - ACTOR

BIOGRAPHY
William always wanted to be a Druid. Everyone laughed at him so he opted for the eminently more sensible career choice of Actor. William is an Acting graduate of Trinity St David, University of Wales and his credits include: FEAR & MISERY OF THE THIRD REICH (Aequitas Theatre, Brockley Jack), MACBETH (AC Group, Brockley Jack), THIS IS HOW IS HAPPENS (Clear Lines Festival), THE MERRY WIVES OF WINDSOR (Festival Players International Tour), ROMEO & JULIET, THE WINTER'S TALE, AS YOU LIKE IT (Taking Flight Theatre) and LABOURatory (Edinburgh Fringe).
William is equal parts proud and terrified to join the HandleBards' team.
My Favourite Thing About The HandleBards:
The appreciation of the value of a good ruff. Most underrated accessory ever.
If Shakespeare Was Alive Today:
I'd treat him to a round of sack. He's got me a fair bit of work, after all.
The Biggest Adventure I've Ever Had:
Braving the perilous waters off the west Swedish coast, sans navigation instruments, a working radio or gin. It was all going well until we spotted the fin…