About Us
THOUGH THIS BE MADNESS YET THERE'S METHOD IN'T...
The HandleBards began with a sense of adventure, a love of Shakespeare and a nifty little pun.. Since four fearless friends (Paul Moss, Callum Cheatle, Tom Dixon and Callum Brodie) pedalled Twelfth Night to twenty UK venues in 2013, we have grown to become an internationally renowned theatre company, bringing our uniquely irreverent brand of Shakespeare to audiences all over the globe.
Our shows have received critical acclaim from national press, regional press and audience members alike. The Stage called us "gloriously eccentric and very, very funny". The Shields Gazette found us "chaotic, clever and charming". And one young audience member confessed that we had "converted an 11 year old boy into a Shakespeare fan".
We travel by bike because we care about the planet and we want to promote sustainability and healthy living. In 2014, we won the Edinburgh Fringe Sustainable Practice Award. We were nominated again in 2015, and in 2016 we were nominated for The Stage's inaugural Sustainability Award.
Our take on Shakespeare is fast, funny and fearless. If you've never seen Shakespeare before, there's no better introduction. If you're a Bard buff, you've never seen it done like this…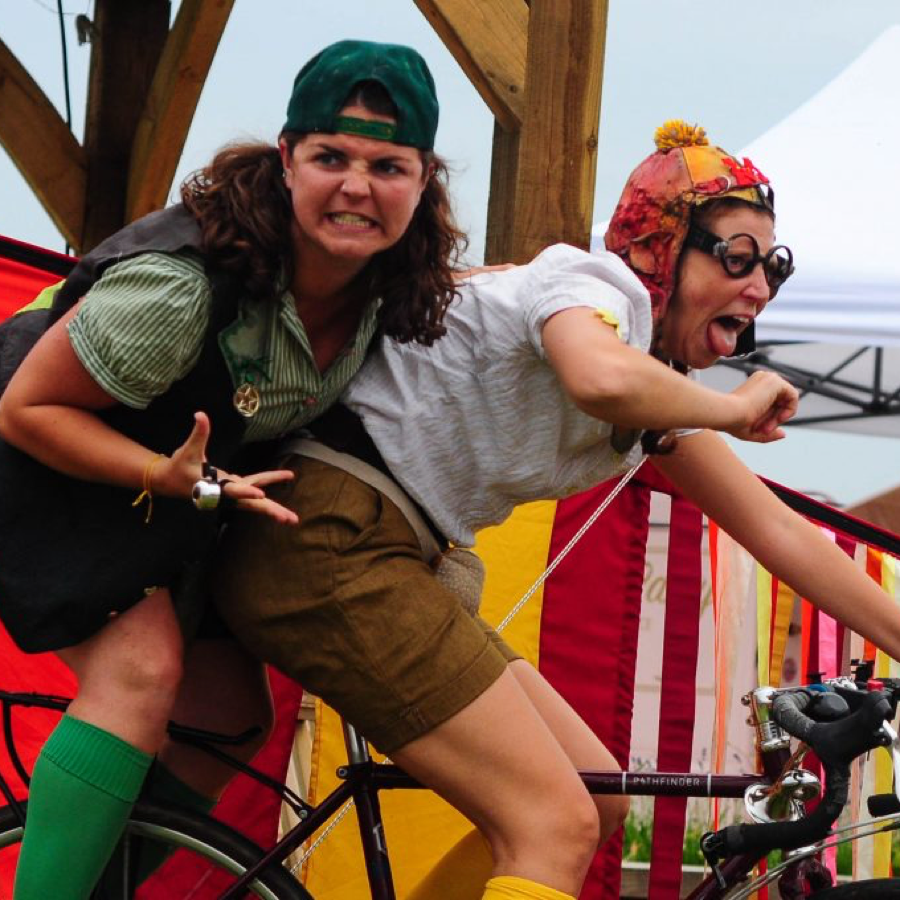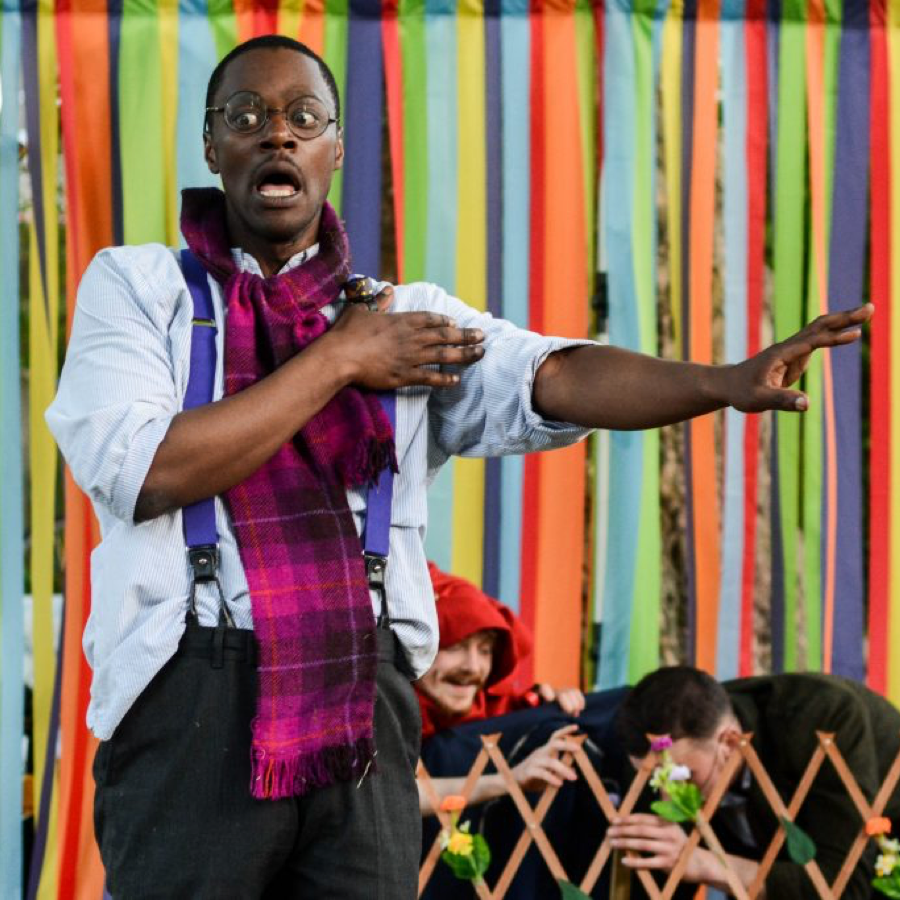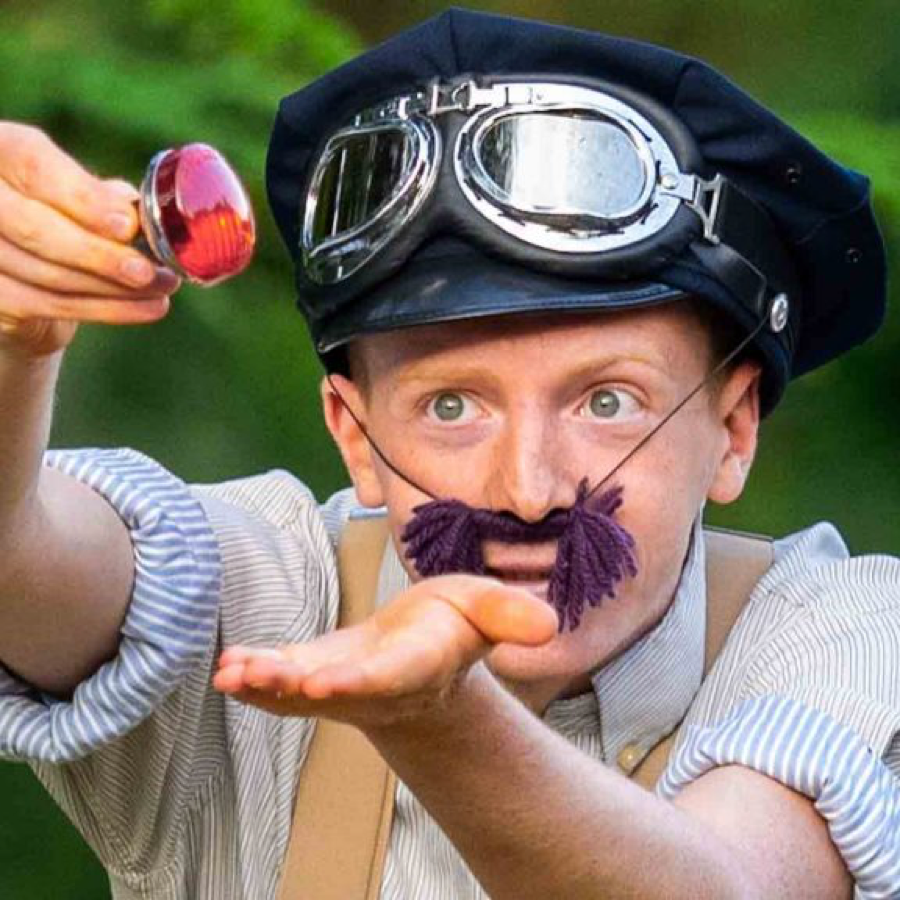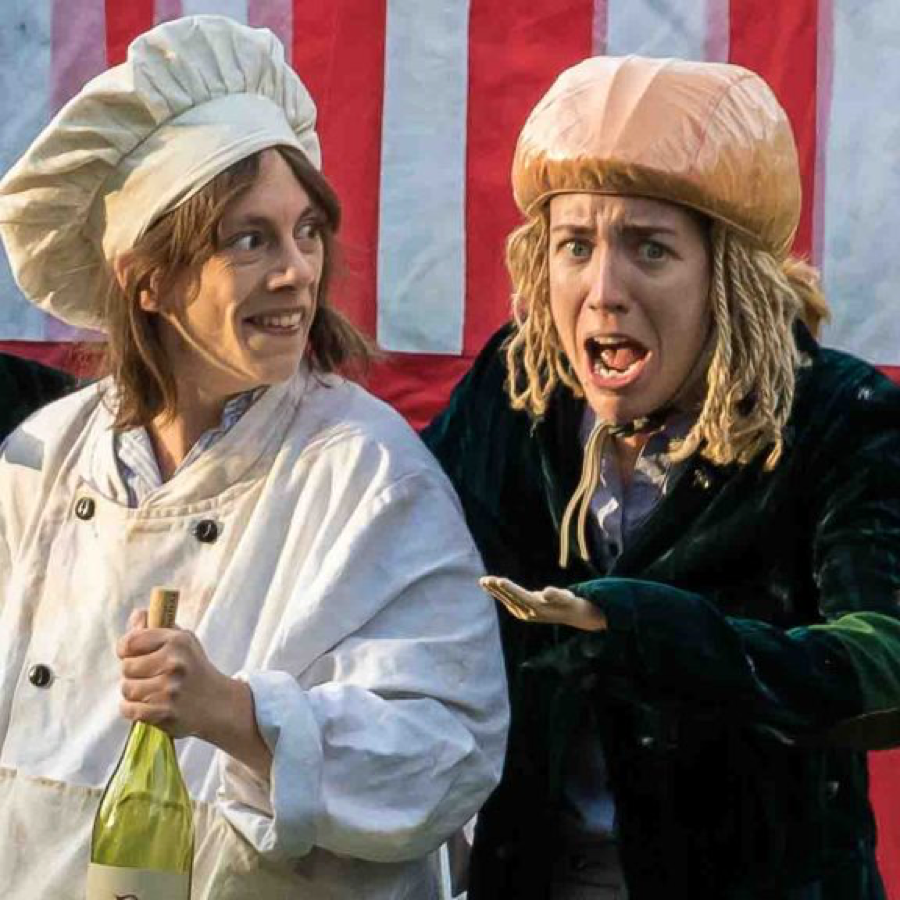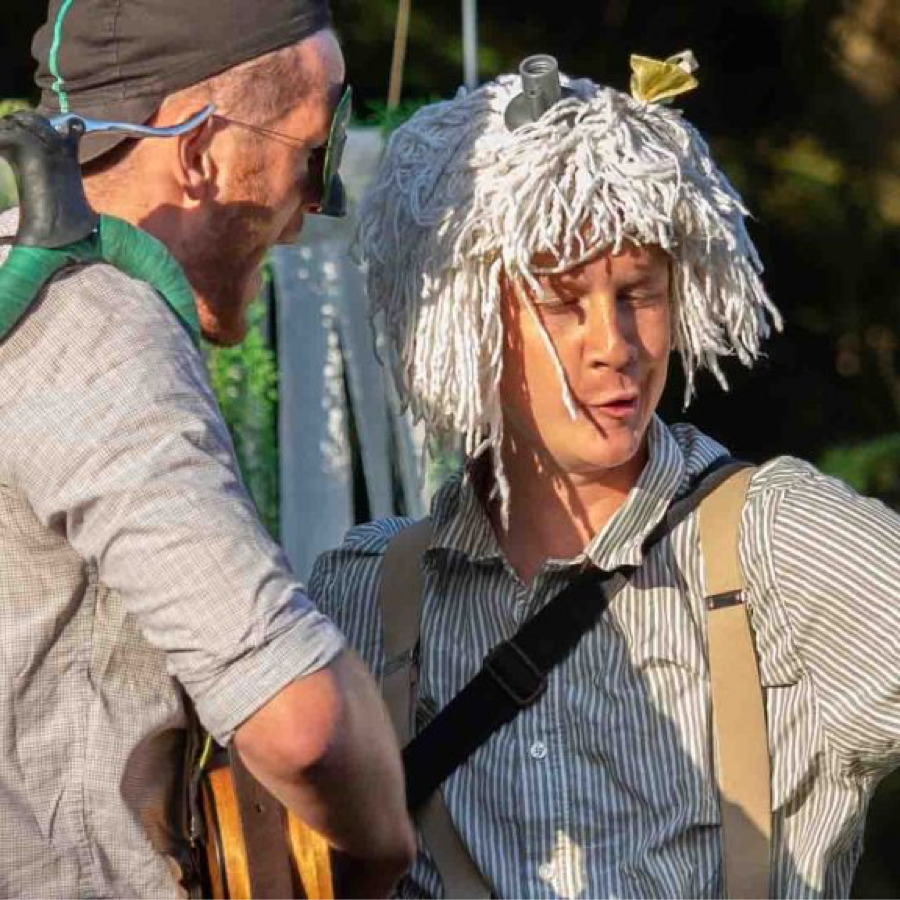 A Midsummer Night's Dream
This Summer we're hitting the road with our brand new production of Shakespeare's classic comedy A Midsummer Night's Dream. From May to September, our troupe of fearless actors will cycle over 1500 miles - from Bude to Bolton, Inverness to the Isle of Wight - giving more than 100 performances. Book tickets for a show near you.
BOOK NOW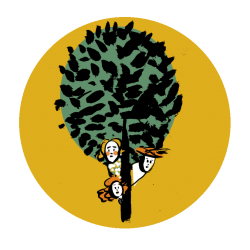 Since our very first pedal-powered tour of the UK, environmental sustainability has been at the heart of everything we do. With the support of our partners, venues and audience members, we strive to make the HandleBards greener and greener. Since 2021 our cycling actors have toured with the support of an all-electric van, driven by our company manager. We have big plans to make our tours - and theatre in general - more climate conscious in the coming years.
Alongside our extensive national - and occasional international - touring, we work with community groups, schools and individuals to deliver a varied Outreach and Education programme. Throughout the pandemic we delivered online workshops for children and condensed table-top summaries of Shakespeare's plays. If you're interested in The HandleBards bringing Shakespeare to life in your school or community, email tom@handlebards.com. You can find free video resources - including completely free recordings of previous HandleBards shows - by clicking the link to our YouTube channel below.
RESOURCES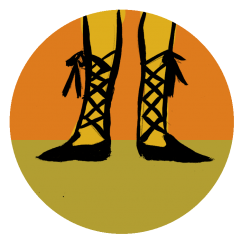 The HandleBards have appeared in local, national and international press! Our pedalling players always make a good-news story. If you're looking to find out more about The HandleBards past, present and future, or you want some super-high-quality publicity photos to use, then please check out our Press Resources by clicking on the link below.
PRESS
Hiring The HandleBards can be a hugely rewarding experience - both artistically and financially. We've performed outdoors and indoors, in sunshine and (heavy) showers, right across the length and breadth of the UK. If you're interested in hiring us to perform at your venue, or you're a school looking for a performance, or you have a private event you'd like us to perform at, just drop us a line below.
GET IN TOUCH